Pampanga is such a paradise. There are several things to do in Pampanga that are truly Pampangan. You cannot say that you've been to the province if you haven't done any of these.
MUST DO IN PAMPANGA
1) Join a pilgrimage (or visita iglesia) and visit heritage churches in Pampanga. There are 31 heritage churches and shrines scattered in the province. St. James the Apostle Church (better known as Betis Church) in Lubao and Sta. Monica Church in Minalin are considered as National Cultural Treasures. Visiting the churches won't leave you wondering about what to do in Pampanga.
2) Buy online tickets to 2015 Philippine International Hot Air Balloon Festival in Clark for only ₱300. Ride a hot air balloon or aircraft. Prioritize this in your things to do in Pampanga list; you'll never regret that you did.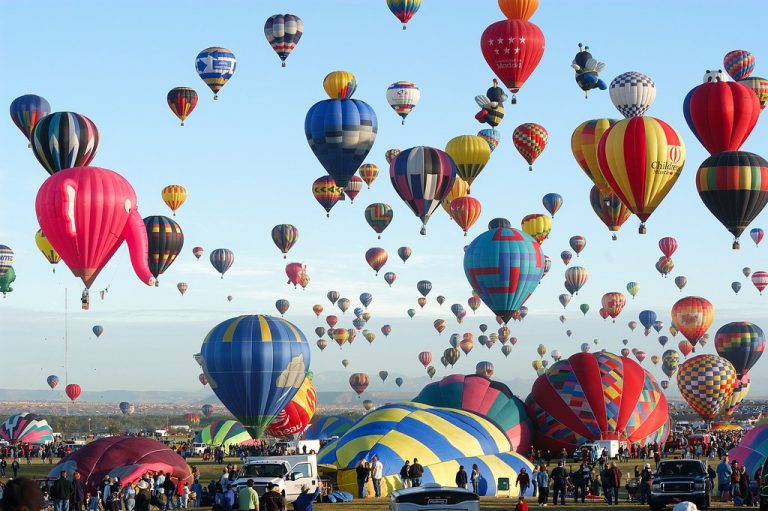 3) Bathe at Puning Hot Spring in Angeles. Going to the hot spring, you have to pass through a native village and shrine. You might witness the Aetas performing tribal dances. While at bathing at the pit, try a green clay face mask.
4) Hop from one region to another or from province to province in the Philippines in just 1 to 2 hours. This is possible only in Nayong Pilipino sa Clark, wherein mini versions of the country's well-loved destinations are featured. It has 110 ethno-linguistic groups. A cultural trip indeed!
5) Mingle with the life-size dinosaurs at Dinosaurs Island. The dinosaurs are moving and roaring which will absolutely entertain the kids and kids at heart. A train ride going around the park is provided. Souvenir shops are also available inside.
6) Ride the waves and glide on water slides in Fontana Waterpark. The park has a total of 10 themed waterparks, 2 of which are made specifically for the kids (Pirate Ship and Water Factory). Young ones won't have to wonder about what to do in Pampanga when they are busy splashing in the cool water.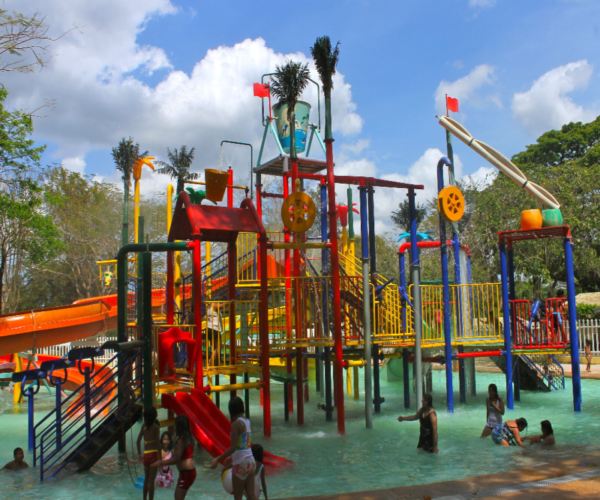 7) Bring your kids to Paradise Ranch and specifically, Zoocobia Fun Zoo. It is a mini zoo that is complete with barn and exotic animals. Visitors are allowed to feed ostriches. They can also watch pot-bellied pigs jumping.
8) Take a stroll at Bayanihan Park where you can learn about Pampanga's famous heroes. In here, you can take photos of The Salakot.
MUST SEE IN PAMPANGA
9) Cutud Lenten Rites in San Fernando, which usually happen on Good Friday. Watch the crucifixion of the devotees in a makeshift Calvary a la Jesus Christ.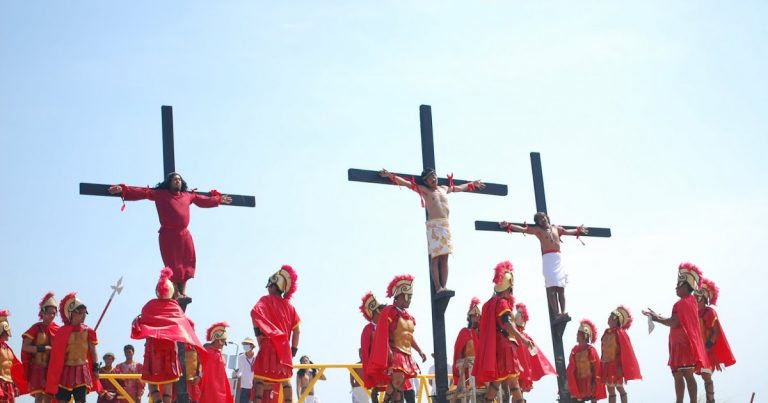 10) Heritage houses in A. Consunji Street in San Fernando. There are at least 9 heritage houses in the street owned by the well-off families in the province making the trip part of the list of things to do in San Fernando City.
11) Clark Museum and Museo ning Angeles. A museum tour must be in your things to do in Pampanga list. The rich cultural heritage of the province can be traced back to the 1500s even before the Spaniards came and colonized the place.
MUST EAT IN PAMPANGA
12) Exotic, only-in-Pampanga dishes such as betuteng tugak (stuffed frog). Try eating adubong kamaru(vinegar and soy sauce braised mole cricket) as well.
13) Aling Lucing's crunchy and sizzling sisig. Did you know Angeles is considered as the birthplace of sisig?
14) Bringhe or poor man's paella should keep you from thinking what to do when in Pampanga.
15) Kapampangan pizza at Camalig Restaurant. The pizza is topped with longganisa, pickle relish, and salted duck eggs.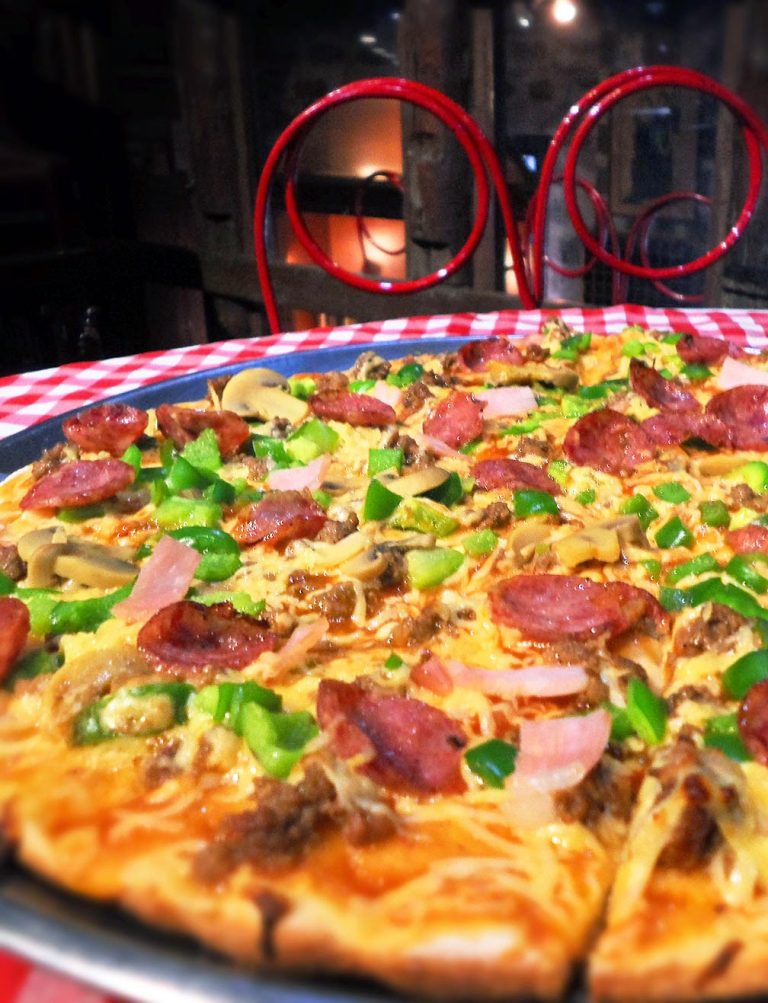 16) Halo-halo at Razon's or Kabigting's. Halo-halo is a delectable cold dessert made from sweetened fruits or crops and carabao's milk.
Must buy
17) A parul Sampedru from any shop in Paskuhan Village. Better yet, watch the parade of giant lanterns from all over Pampanga. Natives of San Fernando are well-known for their lantern-making skills. Pampanga holds the record of having the biggest lantern in the world.
18) Native delicacies at Nathaniel's or Susie's. Don't forget to take home some pastillas and turrones de casuy. Pre-packed tibuk-tibok is also available. Trying out native delicacies in San Fernando should definitely be part of your travel list.
MUST TRY IN PAMPANGA
19) Side trip to Mt. Pinatubo through an ATV ride and experience lingering at Mt. Pinatubo Spa. You can swim or ride a boat while at the crater lake. The ride passes through lahar rivers. The adventure leaves no time for coming up with ideas on what else to do in Pampanga.
20) Radio-controlled (RC) boat sail in Lakeshore Residential Estates in Mexico. The estate has a 5-hectare man-made lake. RC sailboats, rowboats and dinghies.
21) Wakeboard at Deca Wake Park near Clark Freeport Zone. The park has trained staff that will help you in getting the hang of the wakeboard especially for first-timers. It is complete with boards and gears for rent. Safety standards are prioritized so don't worry even if you put this in your things to do in Pampanga list.
22) Mix hot rice with gatas ng kalabaw (water buffalo milk) as your breakfast. Add a pinch of salt to make it tastier.
23) Giddy up at El Kabayo Riding Stables in Clark. Horseback riding training is provided for 3 or more sessions. You can leave Pampanga knowing you crossed items of your to-do list.
24) Ride a roller coaster-cum-zipline at Sandbox in Alviera in Porac. Certainly, not your ordinary zipline!
There are so many things to do in Pampanga, but with so little time. The list above is no way an exhaustive list.
Be reminded that each barangay and each barrio within a barangay has something to offer for any guest. A guarantee is no one can do all these things to do in Pampanga in a day. In any case, you can go to Pampanga any time of day and any day you want. From the things to do in San Fernando to the luxury experience in Angeles City and adventure in Porac, you will discover a lot of things to fill your day. Just enjoy doing, seeing, eating, buying and trying all these things!