There are hundreds to thousands of places to visit in San Fernando, visiting each of them is not possible in a day. If you wish to extend your stay, you might as well find hotels in San Fernando, Pampanga.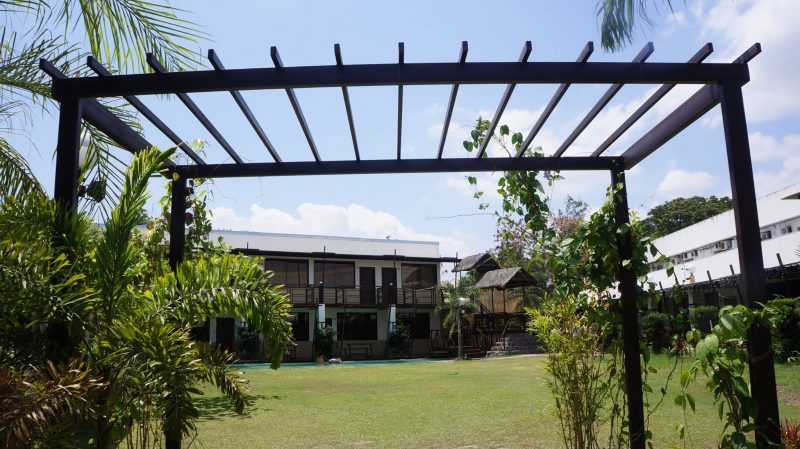 Bliss Hotel
Bliss Hotel is one of the hotels in Pampanga that would complete your visit to the province. It is situated within Villa Victoria Subdivision and has several branches around Pampanga. A standard class hotel, Bliss Hotel has a total of 57 rooms. The rooms range from P2,300 (Deluxe Queen) to P5,250 (Executive Suite). Other than that, the hotel is open to housing various functions and events. The San Fernando branch has a banquet hall that can accommodate a maximum of 150 persons.
Bowliseum Hotel & Motel
Bowliseum Hotel & Motel, which is located inside Juliana Subdivision, has a total of 40 rooms. Its rates depend on the pre-defined hours of stay. A room costs P625 for 12 hours and P725 for 24 hours. It has a TV, hot and cold water and piped-in music in each room. It's the perfect place in San Fernando if you wish to stay within your budget.
Days Hotel
Days Hotel is located inside Paskuhan Village specifically at the Philippine Christmas Village Convention Center. The rooms are overlooking the gardens and adjacent to the gift shops. Each room has a cable TV, electronic safe, electronic door locks, microwave, and Jacuzzi. Some facilities are a restaurant and function rooms. It offers free continental breakfast, free parking and airport shuttle for only $40.
Hotel Gracelene
Located in McArthur Highway, Hotel Gracelene is an economy class hotel. It has 64 rooms. The hotel features standard rooms costing P1,200 per night and superior rooms at P4,400 per night. Some of the amenities are Internet access on private and public areas, TV, private bathroom, hot and cold water, safety deposit box and laundry and car rental services. Hotel Gracelene is a DOT-accredited hotel, only one in very few hotels in San Fernando, Pampanga that earned such prestige.
Hotel Victoria de San Fernando Motorist Lodge
Operating in 24/7 along McArthur Highway, Hotel Victoria de San Fernando has 50 rooms (Deluxe, Super Deluxe, Suite and Thematic). Its Deluxe accommodations are named Lemon, Serendipity, Spring and Tangerine. It also has a bridal room. Each room has an air-conditioning system, mini refrigerator, TV with cable, hot and cold shower, hairdryer and Wi-Fi. It serves appetizer, breakfast, main dish, salad, and soup. Hotel Victoria de San Fernando is a DOT-accredited hotel.
Lewana Lodge and Hotel
Lewana Lodge is found in Barangay San Agustin. Its total room count is 39 rooms. It only has two room categories: Suite and Deluxe. Guests can stay at the suite for 3 hours (P380), overnight (P680) and 24 hours (P780). Guests can stay at any deluxe room overnight (P625) and 24 hours (P725). It's your go-to hotel in Pampanga if you're concerned about your budget.
MIYABE COURT
Miyabe Court is located along Lazatin Boulevard. Miyabe Court has a total of 88 rooms available for 12 and 24 hours. The rooms are categorized as Standard (P583/P803), Deluxe (P825/P1,111) and Suite (P891/P1,287). Like other hotels in Pampanga, each room has a cable TV, piped-in music and Jacuzzi. It also has a 30-capacity conference room. It also has a branch in Angeles City.
Motel Tropicana
Motel Tropicana is a hotel and resort situated at Villa Barosa, Dolores. B. Mendoza Road is its address. An overnight stay at the Deluxe airconditioned room is P800. Rates are cheaper when you opt for an electric fan (P570). If you plan to stay for a few hours, the Ordinary room is P170 while the Deluxe room costs P300.
Orotel
Orotel is Otel Pampanga's sister hotel. Orotel, which is also a budget hotel, has comfortable rooms and function halls. It serves fresh hot meals and even accepts catering for weddings, birthdays, baptismal, anniversaries, parties and other events. One of the amenities it offers guests is 24/7 Wi-Fi access. Indeed, this hotel in San Fernando, Pampanga puts quality and service first before anything else.
Otel Pampanga
Otel Pampanga is a Healthy Hotel awardee (small category), an award given by the local government for healthy places in San Fernando. A budget hotel, Otel Pampanga, as one of the most trusted hotels in San Fernando, Pampanga, provides accommodations for 1, 1 to 2, 2, 2 to 3, 3 and 3 to 4 persons. It serves breakfast, main course, snacks, and complimentary beverages. It has a garden, and it also comes with team building facilities such as a function room and swimming pool.
Pampanga Lodge and Restaurant
Pampanga Lodge and Restaurant is located at Gen. Hizon Avenue in Sto. Rosario.
Paskuhan Hotel
Paskuhan Hotel, which is one of the most famous hotels in San Fernando, Pampanga, is located within the Hilaga Village Complex. A standard class hotel, it has a total of 33 rooms with rates starting from P1,700 for standard rooms and P2,700 for suites. Rooms are provided with a TV set and piped-in music. Paskuhan Hotel has a coffee shop, garden and function room.
Valle Verde Lodge
Valle Verde Lodge is located at GSO Road in Barangay San Juan.
Villa Filipina Motel & Hotel
Villa Filipina Motel & Hotel is found inside Magdalena Subdivision across the city terminal. The motel and hotel is essentially a drive-in lodge that operates 24/7. It's one of the budget hotels in San Fernando where you can spend a night to regain your energy after a trip around the city.
Villa Filipina Resort
Villa Filipina Resort is a hotel and resort in Barangay San Juan. It offers unlimited Wi-Fi access to the guests.
These are just some of the most popular and budget-friendly hotels in San Fernando, Pampanga. The city has everything you need from highly-maintained amenities to well-trained staff. Whether you plan to embark on a gastronomic adventure, check out cultural and historical or seek the thrill of being outdoors, any hotel in San Fernando waits for your return. The rooms for rent, apartments and lodging inns that the locals operate are always made available for the guests.