Pampanga is just 1 to 2 hours of drive away from Manila. Unsurprisingly, it is one of the most preferred destinations especially from the months of March to May. San Fernando is not to be left behind when it comes to summer escapades.
FIVE OF THE BEST SAN FERNANDO, PAMPANGA RESORTS
Here are some of the San Fernando, Pampanga resorts receiving rave reviews from the guests.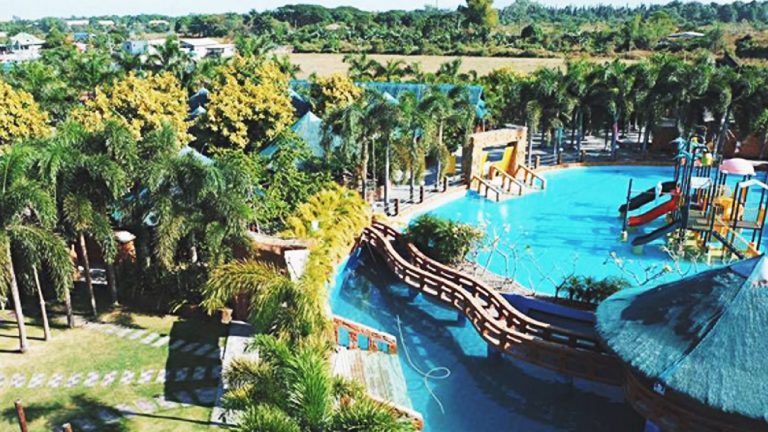 Armando's Wellness Resort
Armando's Wellness Resort is a contemporary yet laid back resort; the only one that prioritizes health and wellness among the San Fernando, Pampanga resorts. Its accommodations are varied. For instance, it is equipped with 12 nipa huts and 7 steel cottages that are available for P350 and P150, respectively. The nipa huts can accommodate up to 10 people while the cottages up to 8 people. There are also nipa huts with bedroom and nipa huts with family villa. Hotel-type rooms are also available from P2,300 to P3,000. It has a multifunction room, courtyard, half court and kiddie playground. Entrance fees are: P150 for adults (day or night), P180 for adults (overnight), P90 for children (day or night) and P120 for children (overnight).
Rhosean's Garden Resort
Rhosean's Garden Resort is a multi-purpose resort like most of the San Fernando, Pampanga resorts. Accommodations include day and night cottages and villas (Kairi, Roseville, Christian and Justin). It also offers kubo-type cottages, each of which is either air-conditioned or fanned with double-sized beds, own TV, refrigerator, bathroom and dining area. The resort is built with one main pool and NOAH's pool (adult and kiddie pool). It offered catered events by the pool. Other facilities include a camping ground, function hall and garden gazebo. Day rates are P80 for adults and P50 for children 7 years old; night rates are P90 for adults and P60 for children, and overnight rates are P100 and P80, respectively.
Villa Alfredo's Resort
Villa Alfredo's Resort, which is one of the most popularly San Fernando, Pampanga resorts, is a garden resort. The management claims that the resort is perfect for the nature lovers who are seeking a nice place to relax. Along with this, Villa Alfredo's Resort features lush tropical gardens that are filled with exotic flowers, as well as rare varieties of palm, bamboo and cacti. Colorful birds are seen on the gardens. The resort has a total of six themed pools, a kiddie wading pool with slides and Jacuzzis in addition to the marine aquarium and aviary. It has a total of 90 rooms divided into hotel-type rooms, villas and cottages. Ordinary cottages are available for P1,000 while air-conditioned cottages for P1,200. The resort is also equipped with theme tables, cabana, seminar rooms (up to 350 persons) and activity venue. Entrance fee is P100 for adult and P50 for children.
Villa Antonina Resort
Villa Antonina Resort offers day, night and overnight accommodations. It has cabins, guestrooms, penthouses and villas that range from P1,000 to P3,000. Each of the accommodation has 1 to 3 bedrooms, 21-inch colored TV, bathroom with shower water heater, living and kitchen area and barbecue grill. It has one 3-ft pool and five 5-ft pools, three snack bars, café and gardens. Major facilities include bamboo cottages, function halls, function room, gazebos, nipa huts and pavilion. Apart from the free Internet access, the resort also offers laundry and catering services. Videoke machine is available for rent for only P500.
OTHER SAN FERNANDO, PAMPANGA RESORTS THAT YOU MAY WISH TO GO TO ARE:
Baliti Resort
Mely and Bay Dream Resort (swimming pool and recreational area; 24-hr nipa hut rental for only P1,500)
Mimosa Resort
Villa Conchita Resort
Water Splash Resort (swimming pool and recreational area)
There are plenty of choices of resorts in San Fernando. Absolutely, the best way to enjoy the waterpark is to bring your family, friends and co-workers with you. A splashing good time awaits!