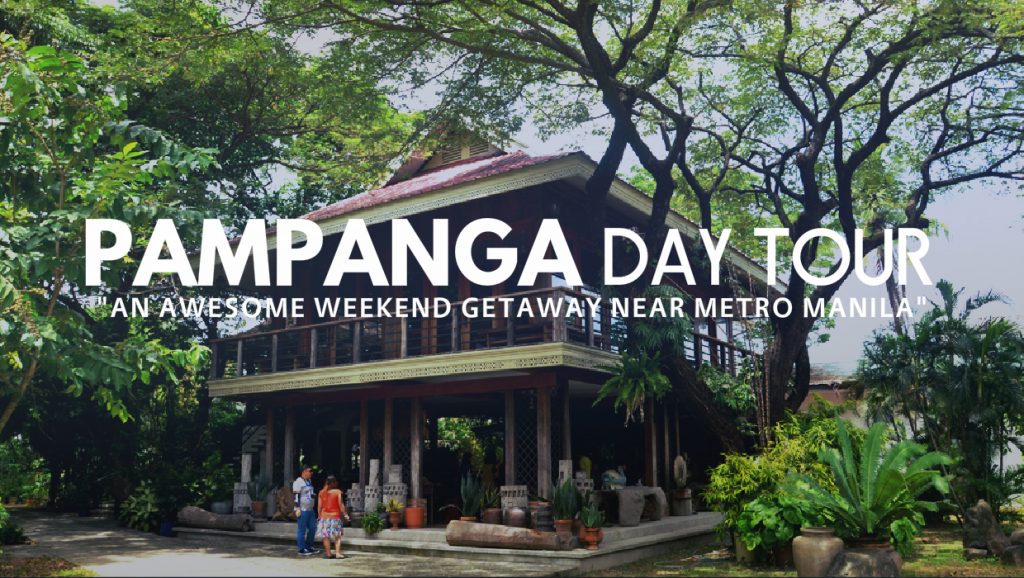 Regarded as the culinary capital and gastronomic epicenter of the Philippines, Pampanga is more than just your average and everyday foodie destination.
Indeed, while Pampanga might home to the world-famous savory sisig, the province also hosts the country's biggest Christmas lanterns, a hot air balloon festival and a myriad of adventure and theme parks insomuch that it has become the intrepid traveler's favorite retreat. Pampanga, amidst of Mount Arayat's shadow, stands proud and tall as one of the country's destinations with a hodgepodge of travel options. While many have regarded the province to be somewhat different, it is this very distinction that makes Pampanga so provocative and comforting at the same time—two characteristics apt for your next summer retreat or getaway. Indeed, while Pampanga is mostly associated with the words, sisig, beauty queen, crucifixions and lahar, these words do not fully encapsulate the vibrancy and beauty of this multifaceted Philippine province. A couple to three-hour drive away from the country's biggest metropolis, Metro Manila, the province got its moniker from Spanish conquistadors who saw thriving communities situated near river banks upon their arrival in 1571. Today, the culinary capital continues to entice and excite travelers with its various options for travel activities.
There is a variety of reasons why the province was honored as one of the eight rays in the sun in the Philippines national flag and discovering what those reasons are would require you to pay Pampanga a visit.
Reasons To Visit Pampanga This Summer
Good Food Wherever You Go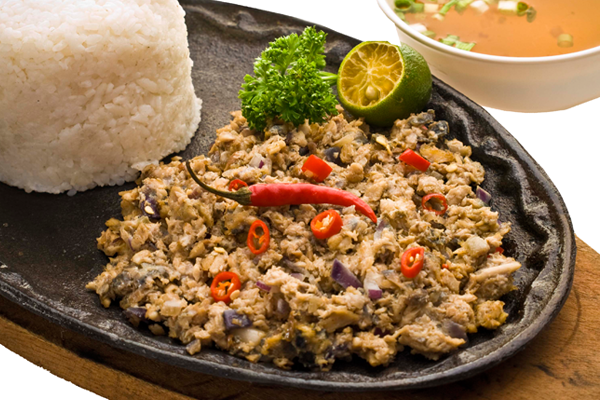 It is almost impossible to go to Pampanga without designating a time or day for trying out all the good and scrumptious Kapampangan food. After all, it is not every day that you get to visit the culinary capital of the Philippines, so why not make the most out of it while you are there? Pampanga is home to a multitude of epicurean delights including the world-famous sisig, tocino, and kare-kare—three of the must-try Kapampangan dishes that you should definitely have while in the province. While sisig is served practically anywhere in the Philippines, you would definitely be missing out if you failed to try the dish made by its originators. Apart from the Kapampangan culinary expertise and prowess, Pampanga is also an excellent place for food-tripping given its plethora of restaurants. Indeed, anywhere you go would seemingly have an array of homegrown restaurants beckoning you to try which makes it a haven of all sorts to foodies.
An Ideal Place For Fun
Apart from the many Pampanga tourist spots found in the province, the culinary capital also hosts a myriad of theme parks that would certainly be a welcome change to your average weekend out with the family. Pampanga is home to The SandBox in Porac, Pampanga, a place for intrepid travelers who wish to indulge their adventurous side, test their endurance, strength and sharpen their skills. Families with children will be pleased to know that Pampanga hosts Zoocobia and Dinosaurs Island—both of which are Pampanga-based attractions which the kids will undoubtedly enjoy.
Presence Of Rich Heritage Tourism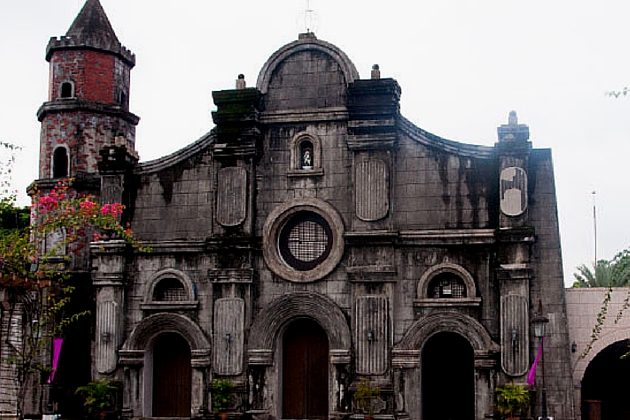 History enthusiasts and buffs will definitely delight in the culture that permeates almost every area in the province. As one of the first provinces occupied by the Spanish colonizers in the colonial times, Pampanga is an excellent place to visit in order to pander a traveler's penchant for immersing themselves in history and culture. Given the province's colorful past, it should not be hard for travelers to relive or at least recall some of the most significant events in Philippine history. Some of the must-visit places for those who have an inclination for revisiting the past are the Pamintuan Mansion, Nayong Pilipino, Center for Kapampangan Studies' Pinatubo Museum and the series of old houses declared as heritage sites by the NHCP (National Historical Commission of the Philippines).
Get In Touch With Mother Nature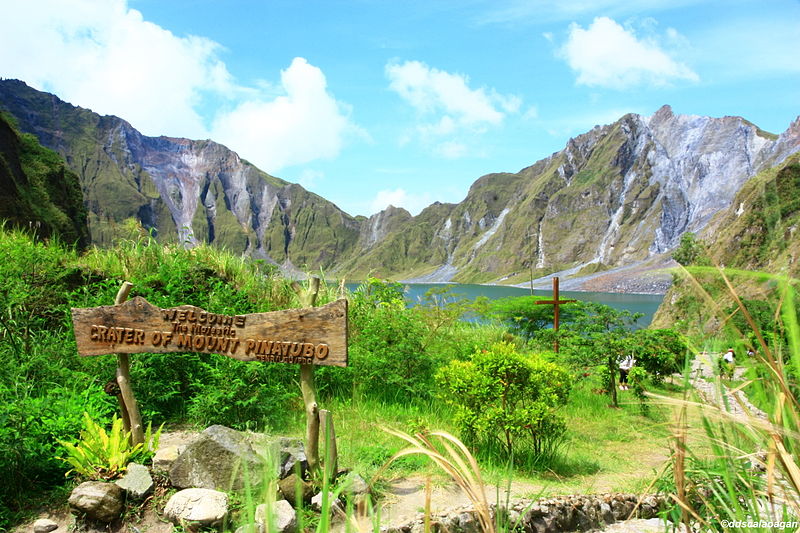 In Pampanga, Mother Nature is at its best. In fact, the province is known for its natural tourist attractions that beguile both travelers and locals alike. Your options range from trekking at Mount Arayat, running along the verdant copses if Clark Nature Park to being awestruck by the enchanting Miyamit Falls in Porac. Indeed, Pampanga has quite the impressive line-up when it comes to natural attractions that nature tripping would definitely be a fun-filled activity in this province. In this regard, you might want to have an expertly curated travel itinerary that balances your activities in the city with exploring what the province's natural attractions have to offer.
Experience Festivities All Year Round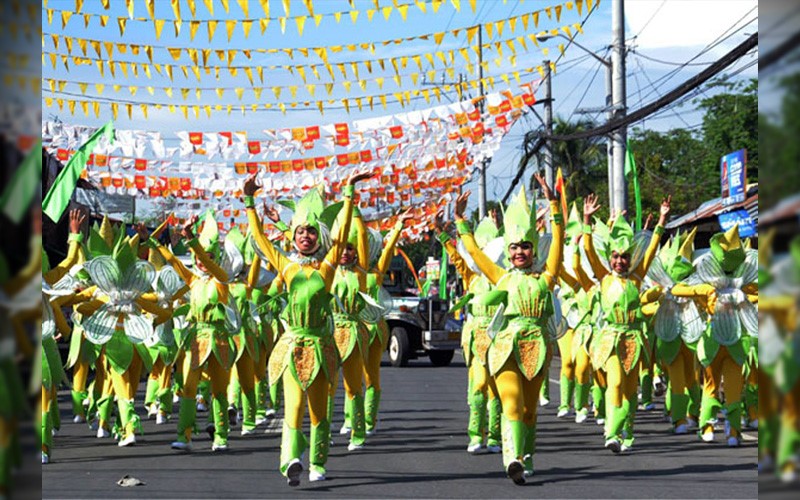 One of the best things about Pampanga is that you can probably expect a festival to happen regardless of what month you are scheduled to visit. Being a vibrantly colorful city with a deep-seated sense of culture, it should be a given that the locals would be religious. In fact, most Kapampangans are known for their devout faith and traditional ways of living. As a result, they experience a myriad of themed festivals that serves to highlight a specific characteristic/ aspect of the city or dedicated to a religious event. In this regard, you can expect the festivities to start even as early as the start of the year. A feast for patron saints, commemoration of historical events, food festivals, modern parties—these are just a slew of the festivities you can expect from the province. However, if you wish to witness a cultural event, perhaps attending the Ligligan Parul (Giant Lantern Festival), Sisig Festival, Cutud Crucifixions and the like will be more to your fancy.
Kapampangan Places That Should Make It To Your Summer Getaway Itinerary
The SandBox, Porac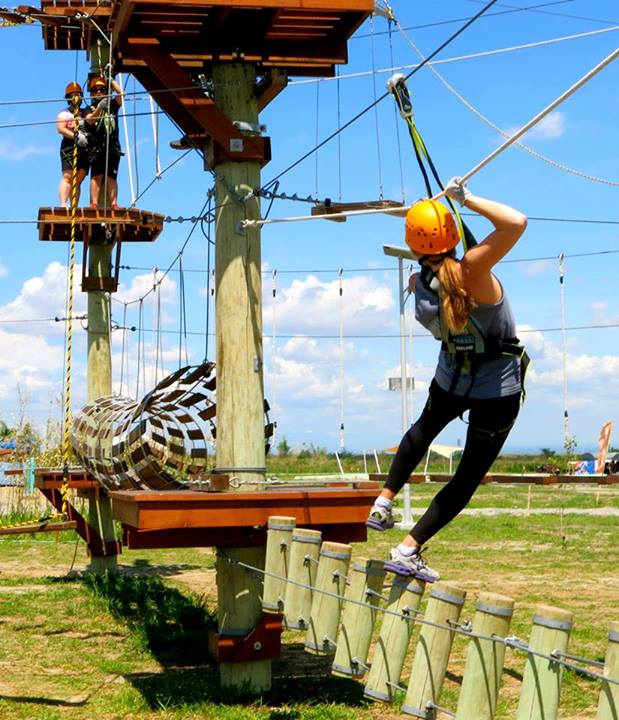 The SandBox in Porac Pampanga is the premier destination for intrepid travelers who are looking for an outdoor activity adventure. It is an outdoor adventure facility located in Ayala Land's large Alviera estate. There is a myriad of adventure attractions and rides to cater to a wide range of outdoor enthusiasts. The adventure facility houses the country's very first rollercoaster zipline (Avatar One) and the tallest swing (Giant Swing). Individuals unafraid of heights will enjoy pushing the limits with the facility's Aerial Walk Challenge which is an obstacle course of nets and rope walkways designed to test your balance, agility, and flexibility while you are up in the air. Other attractions include ATV rides, an Adventure Tower and outdoor archery.
Zoocobia Fun Zoo, Mabalacat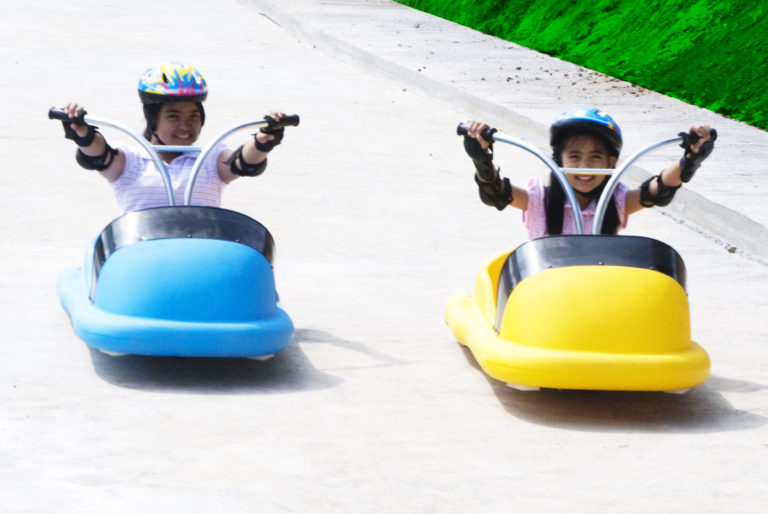 Families with little tots in tow should definitely include this 50-hectare zoo and theme park in Mabalacat in their travel itineraries. While it is a zoo, Zoocobia is more than just your average place to get to know our four-legged friends. The theme park also boasts of a labyrinth and a maze full of animal topiaries. More importantly and perhaps the most popular attraction in the theme park is the Zooc which is the first and only gravity car track in the Philippines patterned after the Skyline Luge in Singapore's Sentosa Island. Indeed, a weekend in Zoocobia will give you quite a myriad of activities to do.
Fontana Water Park, Clark Freeport Zone
As the name implies, Fontana Water Park in Clark Freeport Zone is a water theme park for families and friends. The water park has ten features the most popular of which is the wave pool that can produce six kinds of waves as high as three feet. Apart from the pools, the water park also features a lazy river, a water factory, a hot spring, lagoon pool, kiddie pool, water cottage slide among others that would certainly make for a fun-filled weekend.
Nayong Pilipino, Clark Freeport Zone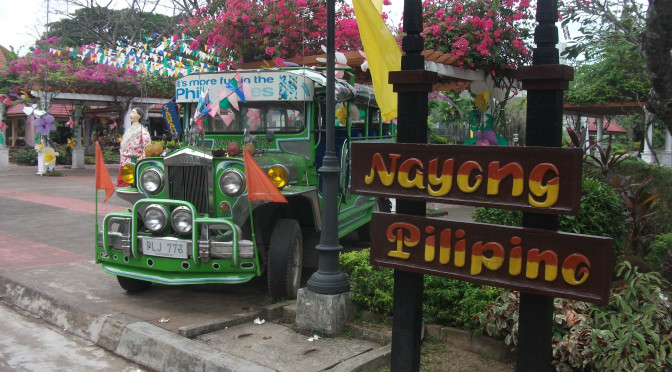 You should never leave Pampanga without first paying a visit to Nayong Pilipino in Clark Freeport Zone. Apart from giving one a glimpse and insight into our country's past, this 45-hectare estate also features replicas of some of the Philippines' most popular and famous landmarks. In here, you can find miniature versions of Philippine landmarks such as the Chocolate Hills of Bohol, Magellan's Cross of Cebu and the like. You will even come across statues of Philippine national heroes and political figures within the park. Indeed, if you are looking for something more educational or wish to inject a sense of patriotism to your trip, you should definitely include Nayong Pilipino in your itinerary.
Mount Pinatubo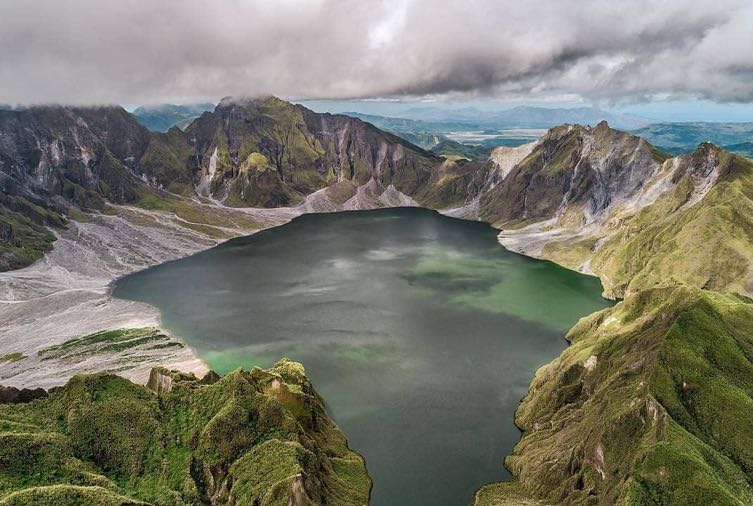 If you wish to immerse yourself in nature and see one of the more popular tourist attractions in Pampanga, you should definitely go trekking in Mount Pinatubo. Perfect for drinking in the sights of nature while indulging the taste for adventure, trekking to Mount Pinatubo is definitely a must-experience adventure for intrepid and adventurous travelers.
Puning Hot Spring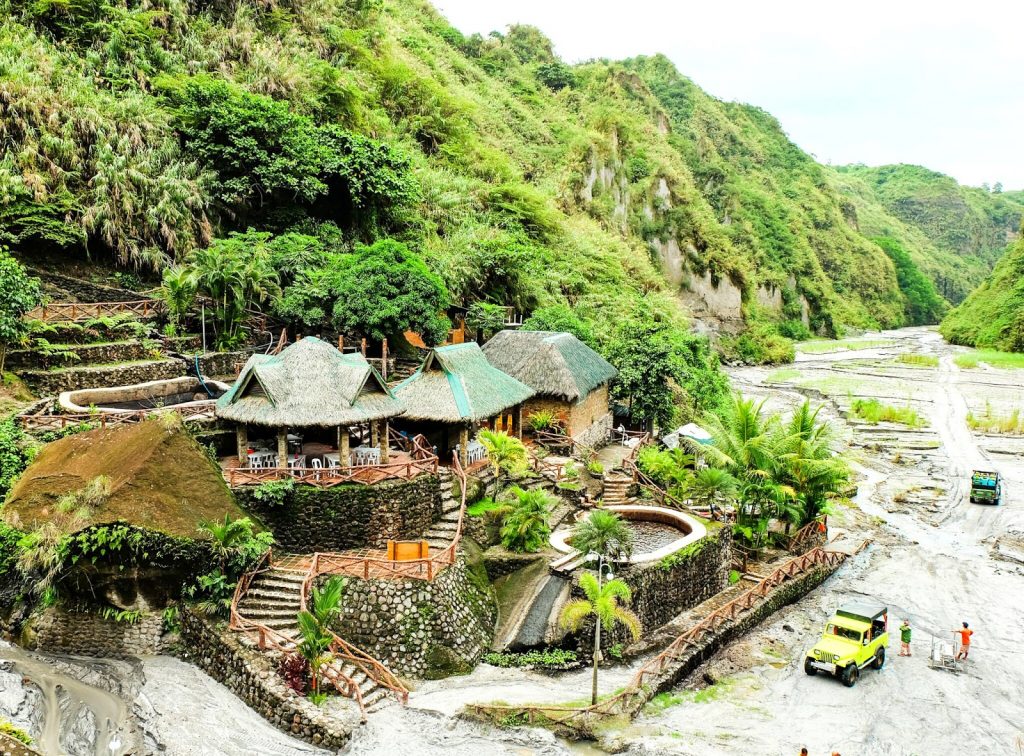 By now, most would-be travelers to Pampanga might have already heard of Puning Hot Spring. In fact, some of them might be visiting the province precisely to see this exciting attraction in Barangay Sapang Bato. The Hot Spring which is considered an Aeta Ancestral Land features eleven natural hot springs, two heated pools and a sand spa with hot mud coming from Mount Pinatubo. As the property is surrounded by verdant and lush foliage, it is also an excellent place to experience being one with nature as well.
Poracay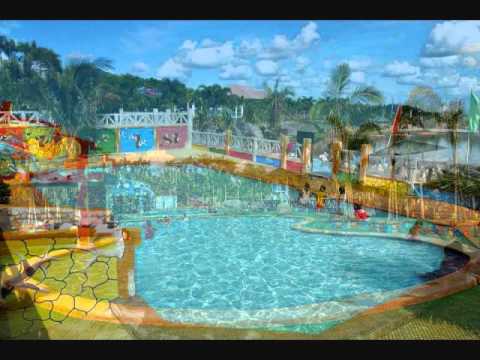 One of the hidden gems in Pampanga is Poracay Resort, a relatively undiscovered hidden paradise located in Porac, Pampanga. While it is situated amidst a lahar-devastated town, it is gaining traction among tourists and has the potential to become the next popular destination in Porac. The place is perfect for family gatherings, outing with groups of friends or an office team building activity.
With the scent of summer permeating the air and with the hotter season among us, it is inevitable for most of us to be drafting our summer plans. If you wish to experience a bit of everything all in one place—may that be history, culture, food tripping and even a little beach retreat—you should definitely look no further than Pampanga. While commonly regarded as a foodie's getaway, you might be surprised to find it might be your next epic summer retreat.