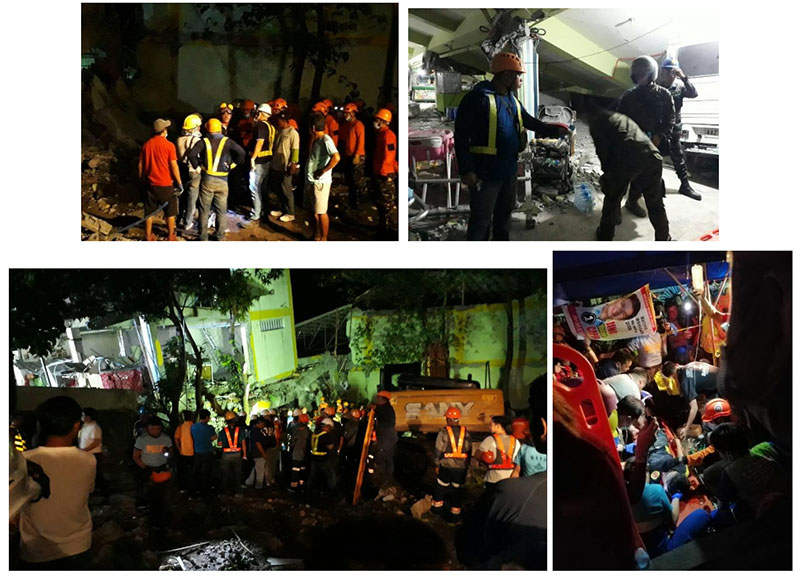 Alviera estate and construction firm Makati Development Corporation deployed its emergency response and safety teams as well as heavy equipment to the collapsed 4-storey Chuzon Supermarket and nearby communities affected by the 6.1 magnitude quake that shook the Porac town in Pampanga.
"Our team is currently working closely with the local authorities and emergency responders to address urgent needs from the disaster," said Aris Pangilinan, Alviera Estate Manager. "Our team assisted the authorities in bringing the affected to the hospital for immediate medical attention."
Aside from the trained safety and emergency response teams, the group deployed its heavy equipment to aid the road clearing operations in Sapang Uwak.
Porac and the nearby towns in Pampanga were reported to be the most affected following the quake that struck the central Luzon region yesterday, April 22.
"We are continuously reviewing and improving our emergency response capabilities and safety procedures to better understand and immediately respond to the needs of the community." shared Pangilinan