We take having fun very seriously. If you have ever wondered how you would do in shows like Takeshi's Castle, Wipeout, or even Gladiators, this is the perfect event for you!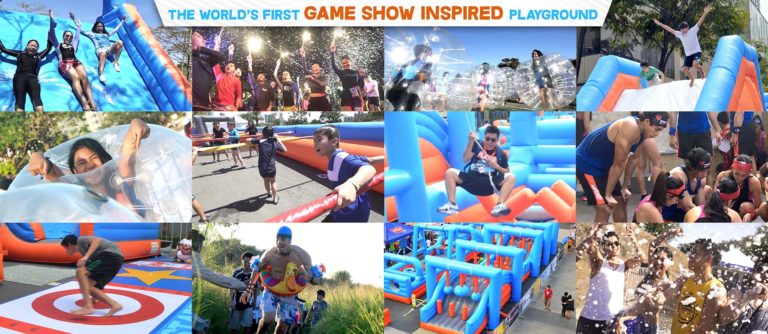 The Go Play Weekend is the World's First Game-Show Inspired Playground. Get ready for bouncy inflatables, foam, and other game show inspired activities.
We are all about memorable moments, big laughs, and team work. The Go Play Weekend allows you to join forces with friends, family or colleagues and work together to win tickets with each successful activity you do within the day. Think of it as a wacky outdoor arcade where you gather enough tickets and it can get you prizes like that stuffed toy you've always wanted, a cool t-shirt, or even bingo tickets. That's right, we said bingo. This event also has the wildest game of bingo you'll every play! You are not required to join this activity but doing can get the winner up to 500 tickets!
This will definitely be a fun-filled festival atmosphere of games, music, food, drinks, foam pits, and lots and lots of selfie opportunities.
Coupled with the thrilling attractions of SandBox, the outdoor adventure never stops. Go Players will be entitled to discounted tickets to SandBox attractions like the Giant Swing, Aerial Walk, Adventure Tower free fall, wall climbing, and Avatar One rollercoaster zipline.
"Alviera Go Play is another one of our signature events to cap off the summer," said Jomi de Guzman, Alviera Project Development Manager. "This is the kind of experience one enjoys in Alviera, the kind that lets everyone participate in the fun and appreciate the outdoors."
Alviera Go Play runs like an outdoor arcade where players can earn more tickets or exchange them for prizes. So what are you waiting for? Get your friends and crazy costumes ready and GO out and PLAY on June 11 at Alviera, Porac, Pampanga.
Register now at http://goplay.com.ph/.