Ayala Land Inc., in partnership with Leonio Land, has taken a big leap as it develops a large-scale estate development in the north—Alviera.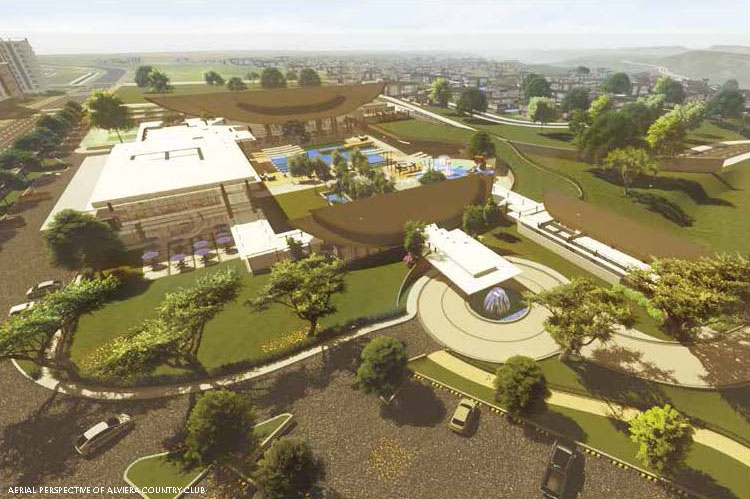 This master-planned estate in Porac, Pampanga is envisioned to shed light on Central Luzon and its potential to become a brand new hub for business and leisure growth, a first of its kind in the region.
A sprawling 1,100 hectares, Alviera's scenic and natural terrain is truly an epitome of an ideal lifestyle —merging the comforts of city life alongside nature. This new property stands as Ayala Land's new pride in Porac, Pampanga that seamlessly blends urban conveniences with nature.
Alviera provides ease of transportation as well with its strategic location. It is situated near Clark Airport, Subic Freeport and provincial hubs like Angeles City and San Fernando City. With infrastructures such as the NLEX, SCTEX and TPLEX, the area creates efficient links to Metro Manila, Bulacan and key cities up north with La Union and Baguio, just a two and a half hour away.
This development also offers convenience for parents who yearn to get their children to the best yet nearby schools in the province, including Holy Angel University, Pampanga's largest university; and a satellite campus of Miriam College, specializing in the creative fields.
A Promising Leisure Experience
At the heart of Alviera estate rises its world class country club, the perfect venue that encapsulates a lifestyle that caters to everyone who desires to enjoy the invigorating suburban outdoors. Its perfect blend of urban and nature setting truly promises to make people can authentically be themselves and feel that they belong.
Alviera Country Club caters to those who seek privacy, security and a family-friendly lifestyle. Its major pavilions contain unrestrained, green open spaces and views showing the array of luxurious amenities that it offers its members, unparalleled in the region.
Recreational and entertainment facilities are also provided by the Alviera Country Club, including a complete gym, dance studio, wellness spa, Jacuzzi and steam bath, billiard hall, KTV rooms, theater rooms, and game facility.
Central to the club is its huge network of pools and various cooling pods. It has a 6-lane lap pool and a lounge pool while kids can enjoy the kiddie pools and water park complete with jets, fountains, and splash pods. There are also sports facilities perfect for family bonding such as the multi-sport court for basketball or volleyball, indoor and outdoor tennis courts, an open turf mound for outdoor activities, and indoor and outdoor play areas for the little ones to enjoy to their hearts' content.
For those who want to savor a memorable culinary experience, Alviera Country Club has specialty restaurants that serve a balanced and splendid international menu. The best part comes with its open kitchen, which prepares your all-day meals right in front of your eyes. And if that is not enough, you can finish your meal with a cigar and fine wine at the Cigar Room.
Whether it is for business or social gatherings, there are event pavilions that members can use. From board rooms, a multi-purpose hall, or a grand hall perfect for big events with 500 to 600 guests. The grand hall can also be divided into two ballrooms with pre-function area overlooking the lush, layered courtyard garden.
With amenities that cater to the lifestyle of a multi-faceted city dweller and a natural setting for those who seek the respite of nature, the Alviera Country Club truly brings recreation and leisure in a whole new level, something you would surely want to discover.