San Fernando, Pampanga which is christened as the Culinary Capital of the Philippines, is located at the heart of the province. San Fernando is endowed with the most surprising places of interest, sites, and structures that played a part in Philippine history.
Places to visit in San Fernando, Pampanga
Paskuhan Village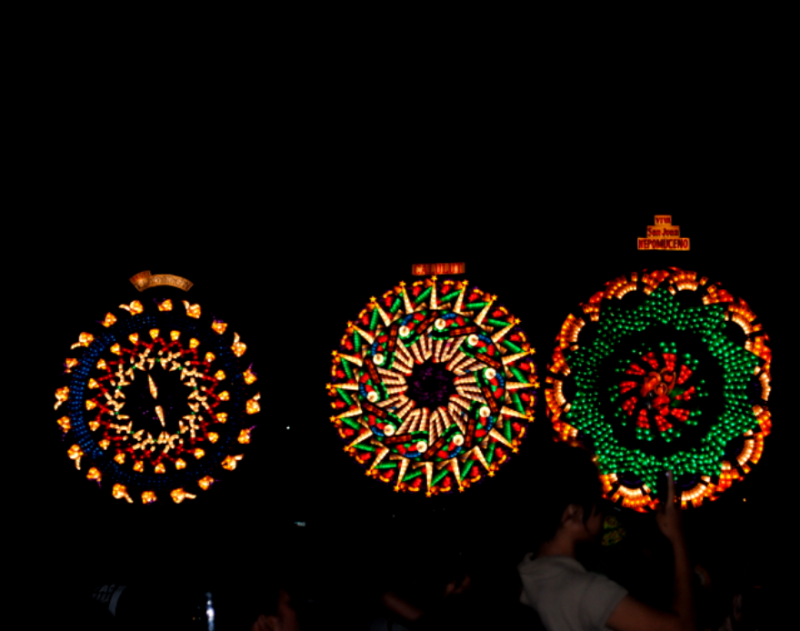 Perhaps, we should start our discussion with the Paskuhan Village. The village is mainly a Christmas-themed park, the only one in Asia. The village has star-shaped pavilions as well as crafts shops where souvenirs can be bought. Every year, Kapampangans head to San Fernando for Ligligan Parul (Giant Lantern Festival), which is held at the Paskuhan Village. The festival showcases the biggest, most colorful, most innovative and most meaningful lanterns. Each barangay of the city creates a giant lantern to showcase their talent and craftsmanship.
Inside the Paskuhan Village are other attractions namely:
The Secretary's Garden
Nature's Sanctuary
Rock Climbing
Poinsettia Hall
It was now called Hilaga Philippines since it features arts and crafts from Central and North Luzon, but the locals are more comfortable with its first name. Don't forget to take home a Paril Sampernandu (San Fernando lantern). The lantern is usually made from handmade papers, capiz or fiberglass.
Other places of interest are Monumento Fernandino and Archdiocesan Museum and Archives.
Monumento Fernandino
The monument depicts the story of Fernandino, featuring a penitent girl holding a lantern, a lady making an offering, a lady with a torch and a boatman. The monument pays homage to the rich cultural heritage of San Fernando, Pampanga.
Archdiocesan Museum and Archives
The museum houses artifacts, paintings, antiques, and treasures. Ecclesiastical artifacts include church bells, reliquaries, monstrances, chalices and vestments that Spanish priests wore. There is also ciborium made up of gold, silver and precious gems that date back to the 17th century.
Another important place of interest is the San Fernando Heritage District. The district covers an entire barangay and parts of six more barangays. The community houses cultural and heritage structures.
Heritage houses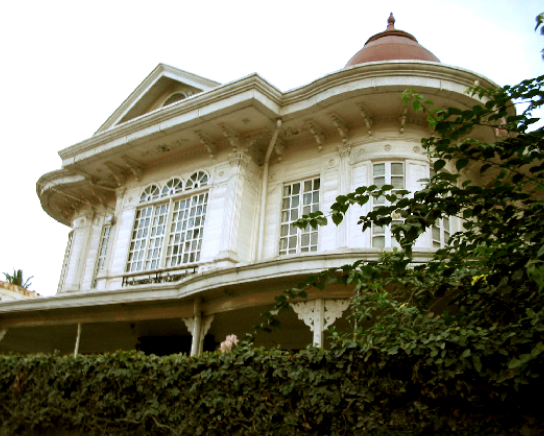 Archdiocesan Chancery
Consunji House
Dayrit-Cuyugan House
Henson-Hizon House
Hizon-Ocampo House
Hizon-Singian House
Lazatin House
Pampanga Hotel
Santos-Hizon House
Tabacalera House
Historic buildings
City Hall of San Fernando
Pampanga Provincial Capitol
Pampanga High School
Pampanga Provincial Hospital
Presidio (Pampanga Provincial Jail)
Provincial High School Building
Old St. Scholastica's Academy
San Fernando Elementary School
Virgen de los Remedios Hospital
Heritage churches
Church of San Vicente Ferrer
Jeosay Shinhongkong Temple
Metropolitan Cathedral of San Fernando
Virgen de los Remedios Church
Industrial heritage sites
Arcaded Shop Buildings of Consunji Street
Baluyut Bridge
Calulut Train Station
Lantern Factories
PASUDECO (Pampanga Sugar Development Company) Staff Houses and Commissary
PASUDECO Sugar Central
San Fernando Train Station
San Fernando Water Reservoir
Sugar Pugons
Make sure to bring a map of San Fernando, Pampanga with you. The sites and structures sit close to one another. Indeed, the majority of the heritage houses lined A. Consunji Street in Barangay Santo Rosario. Visitors are encouraged to take a calesa ride while in the district. The calesa passes through the Capitol Park and Heroes Hall where you can see replicas of the famous Kapampangan heroes. The district journey strategically ends at San Fernando Train Station.
Other parks that you can visit are Macario Arnedo Park, Wood Grove Park, and Bayanihan Park. Consider going to Dara Falls as well.
San Pedro Cutud Lenten Rites
A discussion of where to go and what to do in San Fernando, Pampanga is not complete without mentioning Maleldo or Mal Al Do for the locals. Maleldo refers to the reenactment of Jesus Christ's crucifixion. Maleldo was first performed more than 50 years ago almost privately before the crucifixion was publicized in 962. Today, more than 20 men and women (occasionally) subject themselves to be nailed on the cross in what appears as an improvised Calvary.
Before the crucifixion, covered-faced penitents wear a makeshift crown of thorns. They whip themselves in a silent procession heading towards the Calvary.
Again, you might as well bring a map of San Fernando, Pampanga specifically the map of Cutud.
After an incredible cultural and religious journey, it is a must to visit other attractions in San Fernando, Pampanga. For instance, you may go to Villa Alfredo's Resort, a waterpark and garden resort. It has six themed swimming pools, a kids' wading pool with slides and Jacuzzis. What sets it apart from other resorts in San Fernando, Pampanga is its marine aquarium and aviary.
If you got tired of visiting the places, you might spend the rest of the day at Citronnelle Spa & Café. The area can be described in four words: spa, yoga, detox, and accommodation. Only the most professional therapists man the spa.
Other than the café, you can also go for a gastronomic journey on various places in San Fernando, Pampanga.
Famous Restaurants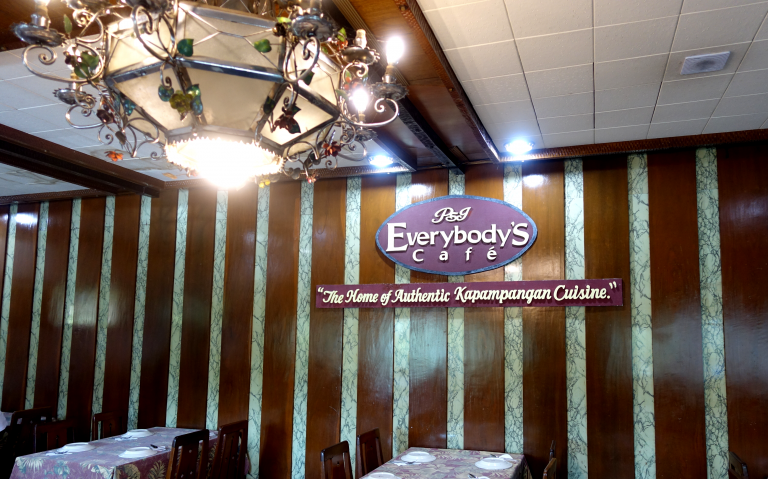 Kabigting's Halo HaloRodizio Rooftop Grill
The SOUQ Pampanga
Everybody's Café
Denlim's Kitchen
Paz's Kitchen
Matutina's
Abe's Farm
Capampangan Island Grill and Restaurant
Café Noelle
Red Penguin Tapsilog
Gustav Café
Mely's
Everybody's Cafe
Some of these restaurants offer distinct Kapampangan recipes like Camaru (cricket), betuteng tugak (stuffed frog), buru keng mustasa (fermented rice in mustard leaves), sisig baboy, etc.
There are also pastry shops like Nathaniel's, A La Crème, Suzie's Cuisine, and L.A. Bakeshop.
Best Times to Visit
Tourists are encouraged to visit San Fernando, Pampanga:
on Holy Week
on or before May 30 (St. Ferdinand Feast)
on October (Piyestang Tugak or Frog Festival)
on or before the 3rd week of December
What To Bring
Bring with you a:
map of San Fernando, Pampanga
mosquito repellent
San Fernando takes culture and heritage seriously. Nonetheless, the town is very far from being boring. The play and display of colors at the Paskuhan Village alone is a proof that San Fernando is bursting with enjoyable ventures.