Located at the northern region of the country, Luzon is a vast expanse consisting of a series of various cities that offer travelers and locals alike a wide range of activities that would be different than the last. Just traveling up north would already give you a glimpse of how diverse the Philippines really is and how each city has some distinct to offer to its visitors. Apart from being the largest and most populous island in the Philippines, Luzon is also where the country's capital city, Metro Manila, is located.
In this regard, it would be understandable to see Luzon as the economic and political epicenter of the country. However, keep in mind that Luzon is a vast expanse and as such would include Luzon mainland, the Batanes and Babuyan groups of islands to the north, Polillo Islands to the east and the outlying islands of Catanduanes, Marinduque, Masbate, Romblon, Mindoro and Palawan among others to the south. So, if you are in the mood for a road trip, the vastness of northern Luzon is awaiting your grand and epic adventure.
Underrated as it may be in comparison to more exotic and idyllic locations, northern Luzon has a wealth of options to try with destinations like Pampanga, Bataan, and Vigan to feed your fancy. All three locations are accessible by car or bus which would make it premier destinations for family or barkada road trips (No need to worry about booking plane tickets!). In any case, if you need a break from the hectic city life then be sure to include these must-visit destinations in your weekend itinerary. But before you get ready to pack your bags and hit the road, here are some of the things you need to do to prepare for your road trip: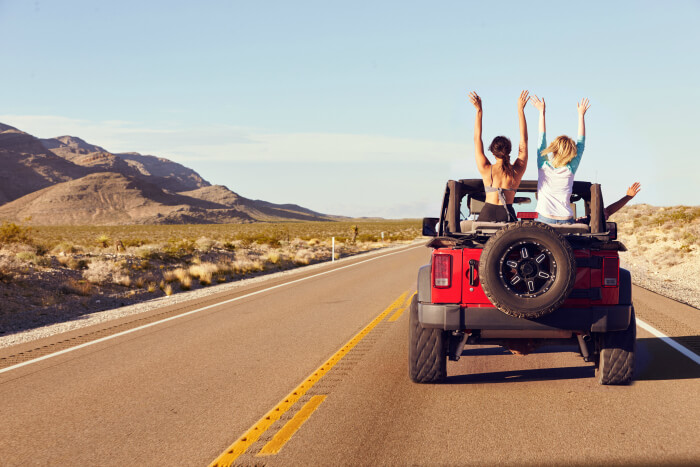 Eight Things To Consider For An Epic Time on the Road
1. Budget Well
Needless to say, any trip requires a semblance of a budget so that you would have enough funds to finance the essentials of your excursion. However, remember not to cut too far into your budget as you might encounter an emergency. Regardless of how strict and tight your budget is, always keep in mind to have some money on hand in cash. A myriad of unexpected scenarios can happen, and if you are not prepared to meet them, the results can be detrimental not only to your plans but to your well-being as well.
2. Have a campervan/travel vehicle ready
Bringing your own car is an excellent idea if you wish to save on cash but keep in mind that your sedan might not exactly accommodate all of you inside. If your friends or family are up for it, opt to take the bus instead. However, if you wish to travel at your own pace and have some privacy then divvy up the cost to rent a campervan. While taking the bus is generally cheaper, you are constrained to the strict schedule they follow. In this regard, you are seldom allowed to make pit stops on places you wish to explore.
3. Bring toys when travelling with tots
Any kind of trip with kids would be a challenge for many parents. For road trips, in particular, this challenge is considered to be somewhat on an expert level. Kids are always fidgeting and at times, they can be cranky and would want to know if you have arrived yet. Due to their short attention spans, they could not go very long without getting bored. To address this, you need to come up with creative ways to keep them entertained during the trip. Bring along some board games and their favorite toys. On top of that, remember to research games you can play while on the road to stave off the boredom.
4. Be friendly to fellow travellers and locals
There is no room for your sense of entitlement when you are on the road. If you carry around an attitude when you are outside your turf, then you can potentially run into trouble. Be kind and friendly to everyone you meet within reason. Observe how locals act and follow their lead. Most importantly, keep your unwarranted opinions to yourself to avoid offending the people you meet.
5. Pack all of the essentials
While you are encouraged to travel light when taking the plane, the same rule does not apply on road trips. As you have more storage room, you can afford to bring as many essentials accessories as you possibly can. In this regard, be sure to pack them with you adequately. Have a good supply of sunblock, water, batteries, flashlight, toilet paper and the like with you. More importantly, you should not forget to bring any prescription medications with you.
6. Mentally and physically prepare
To ensure that you are at peak physical condition, get plenty of rest. This is particularly true if you will be driving for most of the journey. While road trips are fun, they can also be tiring. With this in mind, a compromised immune system can quickly ruin your plans should you succumb to sickness.
7. Look for accommodations
Get the best deals by booking your accommodations for each stop in advance. More importantly, be sure to check for reviews as regards your prospective accommodation's reputation.
8. Have fun
Road trips are all about the pursuit of adventure. In this regard, you are encouraged to have as much fun and unwind as much as possible during your trip. Plan your trip accordingly and carefully to make the most of what is available along your route. However, keep in mind that you should not be too meticulous about maintaining a schedule. Remember, part of the fun on road trips is the spontaneity of it all. Allow enough time for unexpected and unplanned detours should you ever find something interesting along the way. Relax, enjoy and loosen up a bit.
Northern Luzon Road Trip Destinations: Pampanga
While Pampanga is widely regarded as the culinary capital of the Philippines, there are a lot of reasons to visit it up north apart from its offerings of scrumptious Kapampangan food. Being approximately two hours away from Metro Manila, it is easy to see why Pampanga is slated to become the next premier road trip destination in Luzon. Aside from being considered as one of the promising provinces in terms of business and tourism, Clark is home to a chain of various Pampanga resorts, amusement parks, and an international airport. To fortify its claim as the next major hotspot for tourism, Clark's appeal is further bolstered by different attractions and nearby tourist spots. Down below are some of the recommended places you can include in your road trip itinerary:
1. The Sandbox
Individuals with a penchant for chasing adventure should definitely make a pit stop at The Sandbox in Porac, Pampanga. Situated in Ayala Land's massive Alviera estate, The Sandbox is an adventure facility that aims to the need of adventure enthusiasts for adrenaline-pumping activities. In this regard, people who make a stop at this facility can indulge their love for adventure with the Giant Swing, Aerial Walk Challenge and the Adventure Tower among others.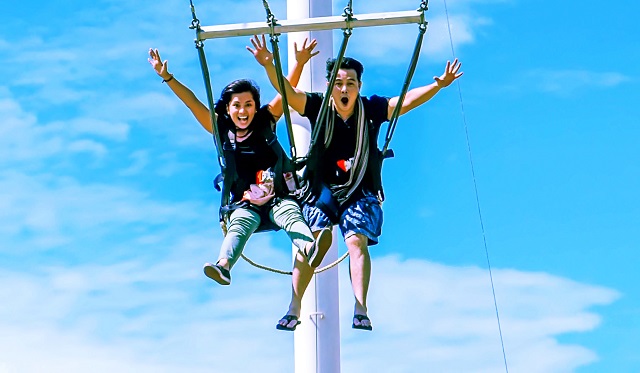 2. Zoocobia Fun Zoo
If you have an affinity for wildlife, then you should definitely visit Zoocobia. Considered as a 50-hectare zoo and theme park in one, the facility offers visitors a myriad of activities to do. It features a labyrinth, a garden maze full of animal topiaries and a unique gallery full of stuffed real animals making it the perfect place for groups of people who wish to see a glimpse of the safari.
3. Dinosaurs Island
Take a trip back in time by seeing the now-extinct animals up close. Dinosaurs Island is the perfect stop for families travelling with children or basically anyone with a unique proclivity for one of the earth's first inhabitants. The place offers life-sized moving dinosaur displays, a Fossil Museum, Adventure, and Jurassic Ride and a World of Fun.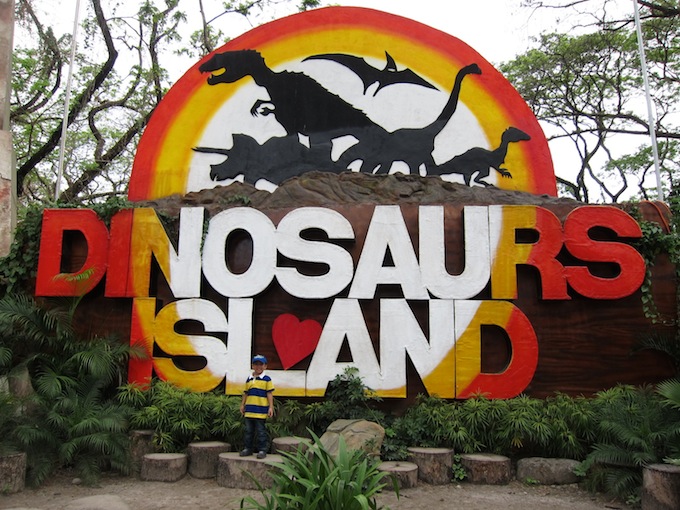 4. Deca Wakeboard Park
Surf enthusiasts who wish to try something new should never pass up the chance to experience wakeboarding up north in Pampanga. If Nuvali seems out of the way for you and if flying to Davao is not an option, head on over to Deca Wakeboard Park to try your hand at this new and emerging watersport.
5. Mount Pinatubo
No visit to Pampanga is complete without making a stop at the famous Mount Pinatubo. Known primarily for its massive 1991 eruption, Mount Pinatubo remains to be one of Pampanga's most visited tourist spot. If you avail of the day tour package, you can see the world's largest lahar canyon, which can be viewed upon reaching the volcano's crater through a trek.
6. Fontana Water Park
Individuals with a unique love for frolicking in the water should include Fontana Water Park in their road trip's itinerary. The water park located at Clark Freeport boasts of ten water park features with six kinds of waves as high as three feet. Apart from that, visitors can enjoy water park features such as three large aqua exciting slides, a water factory, a hot spring, lagoon pool and a kiddie pool among others.
7. Miyamit Falls
If you and your companions are not opposed to a little trek, then a visit to Miyamit Falls should be in order. Alternatively, ATV's are available for those who do not wish to walk, but the beauty of nature is better appreciated by taking your time through walking instead of breezing past the trail.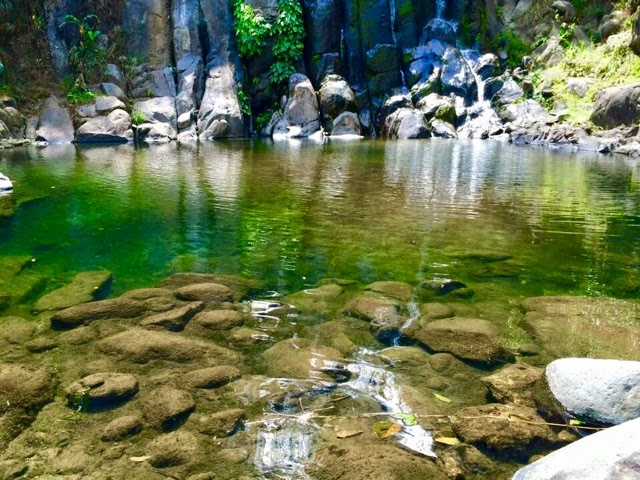 8. Puning Hot Spring
Considered as an Aeta Ancestral Land, Puning Hot Spring is another must-see attraction in Pampanga that is located in Barangay Sapang Bato. Apart from the eleven natural hot springs, visitors get to enjoy; the place comes with two heated pools, a sand spa with hot mud coming from Mount Pinatubo.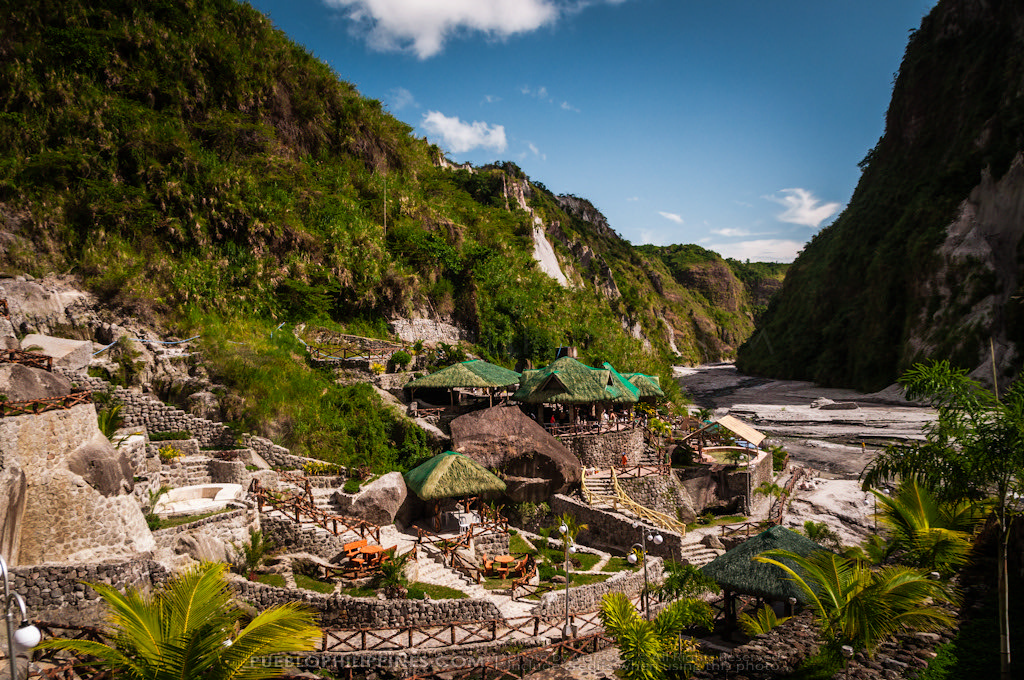 Where To Eat
Of course, it would be a shame to visit Pampanga without stopping to sample their delectable Kapampangan dishes. It is the culinary capital of the Philippines after all. However, while all Kapampangan dishes are delicious, you do not necessarily have the time to try all of them out. To ensure you can maximize your road trip to include only the signature and most beloved dishes, here are some of the restaurants you should visit:
1. Cafe Fleur
A 3-restaurant concept that reflects the owner's passion for food and travel, Café Fleur is a Kapampangan restaurant that understandable serves a wide array of dishes. In this regard, it is the most fitting restaurant that would perhaps cater to everyone's fancy. There is a café in the ground floor that serves smoothies, cakes, and casual food. Across that is Leh-Leh which is a Thai-inspired restaurant and on the topmost level, you can find Babo which serves for more traditional Kapampangan cuisine.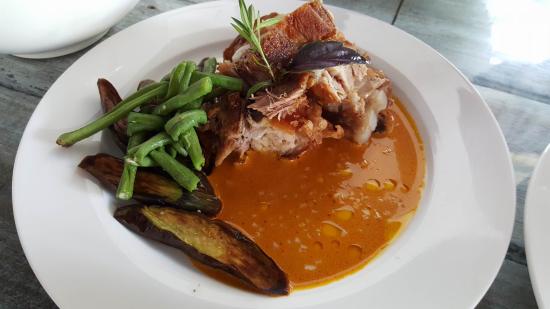 2. 1956 Downtown Café
Individuals who are looking for something a little more retro are going to love 1956 Downtown Café which the locals refer to as Downtown. 1956 Downtown Cafe is characterized by the phrase going "downtown" which connotes spending quality time with family or friends at shopping malls, restaurants and the like. Downtown Café seeks to preserve that practice by offering a unique ambiance coupled with delicious Kapampangan food.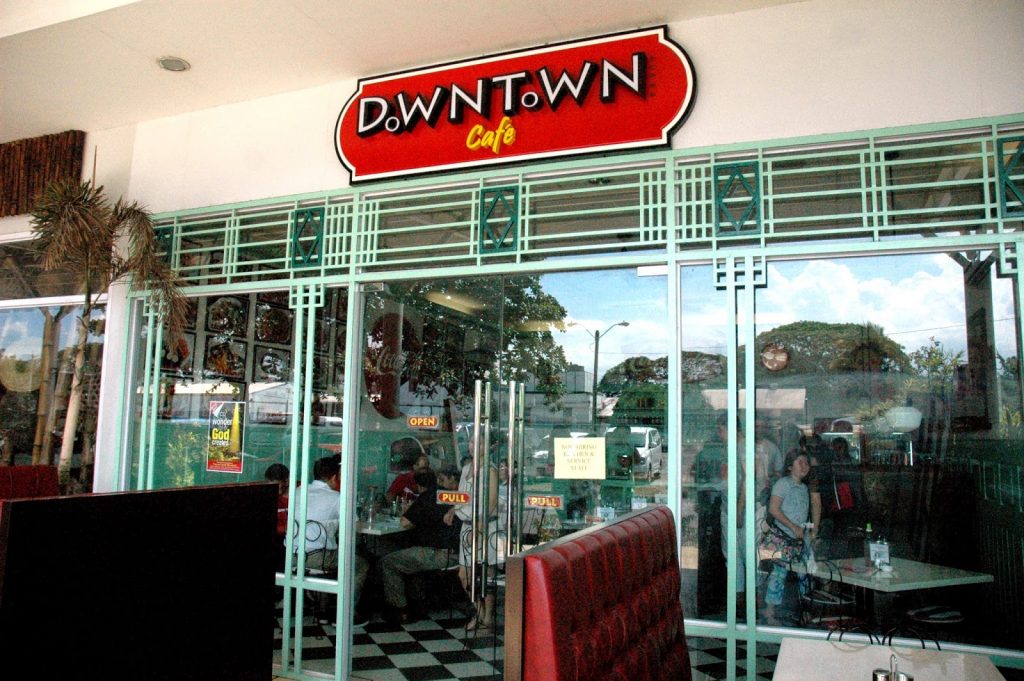 3. Bale Dutung
As one of the most highly acclaimed restaurants in Asia, it would be a shame not to try the food of Chef Claude Tayag's Bale Dutung. The food is not only memorable but the ambiance that accompanies it would make your entire experience altogether extraordinary which should be enough reason for a visit.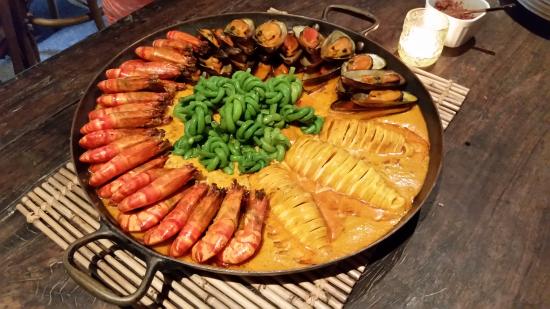 4. Everybody's Café
Typically, Everybody's Café is a Kapampangan eatery associated with more exotic foods such as stuffed frogs and crickets which would certainly make it the perfect pit stop for adventurous eaters. However, bizarre food aside, Everybody's Café is one of the Kapampangan restaurants that have stood the test of time. Its timelessness mainly lies in the fact that the recipes have stayed consistent over the years. In this regard, if you wish to try authentic Kapampangan food, Everybody's Café is your best bet.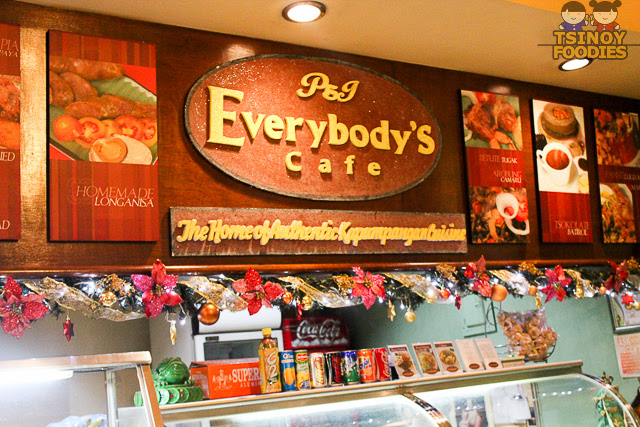 5. Cisan's
Food enthusiasts who are desirous of a little more fusion to the dishes they are served will definitely enjoy Cisan's. An amalgamation of Philippine, Thai, Vietnamese and Japanese dishes, Cisan's is sure to serve you something distinct during your visit. Albeit pricey, this underrated restaurant serves Asian comfort food that is best enjoyed with company.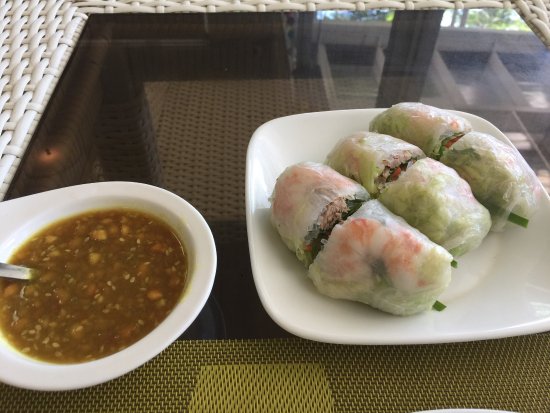 For a more comprehensive list of kapampangan food to try, here is a food trip guide that would walk you through the diverse flavors of Pampanga.
Bataan
Rich in history as well as natural beauty and adventure, Bataan is an excellent destination for those with a penchant of learning more about their country's past. More importantly, Bataan is a unique local destination that offers visitors quite a myriad of surprises that are sure to delight them. Here are some of the best places one should stop in this historic city.
1. Pawikan Conservation Center
Considered as one of the endangered species in the world, the pawikans take center stage at the Pawikan Conservation Center in Bataan. If you have always wanted to see these mysterious creatures up close then now is your chance. Apart from getting to meet these near-extinct creatures and the unsung heroes who tend to them, you can also learn more about them. As a visitor, you are also allowed to release baby sea turtles back into the sea. Any souvenirs purchased from the conservation center will go into the efforts in funding the Center.
2. El Paradiso
If you are looking to update your social media feeds or perhaps curate photographs for a better Instagram feed then head on over to El Paradiso. Apart from getting to sample the local flavors from their kitchen, this Bed and Breakfast managed by the Schmids provides the perfect backdrop for photographs. You can stroll along the beach, take picturesque photos or simply look at the majestic view of the mountains.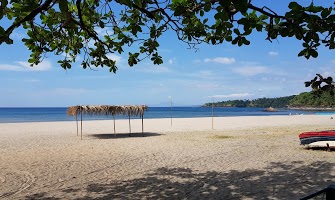 3. Las Casas Filipinas Azucar
Take a trip back in time by stepping into Las Casa Filipinas de Azucar in Bagac. Filled with 18th century Philippine Architecture, this place in Bagac, Bataan promises to regale you of a time the Filipinos once knew. Las Casas hosts beautifully reconstructed mansions for visitors with a more refined and classic taste. Visitors do not only get to peruse the mansions but act like an aristocrat for a day at least by riding a horse and observing the surroundings. The place makes for postcard-worthy photos as well with its overall aesthetic and stunning edifices.
4. Bataan Technology Park
Going through the Bataan Technology Park is pretty much like your average mini-tour through Indo-China. Apart from overlooking the China Sea, it is a world-class research facility for technology and applied sciences among a rich cultural display of history and religion. You get to observe Buddhist Temples, a Refugee Boat, a Vietnamese Monument, and Angkor Wat among others.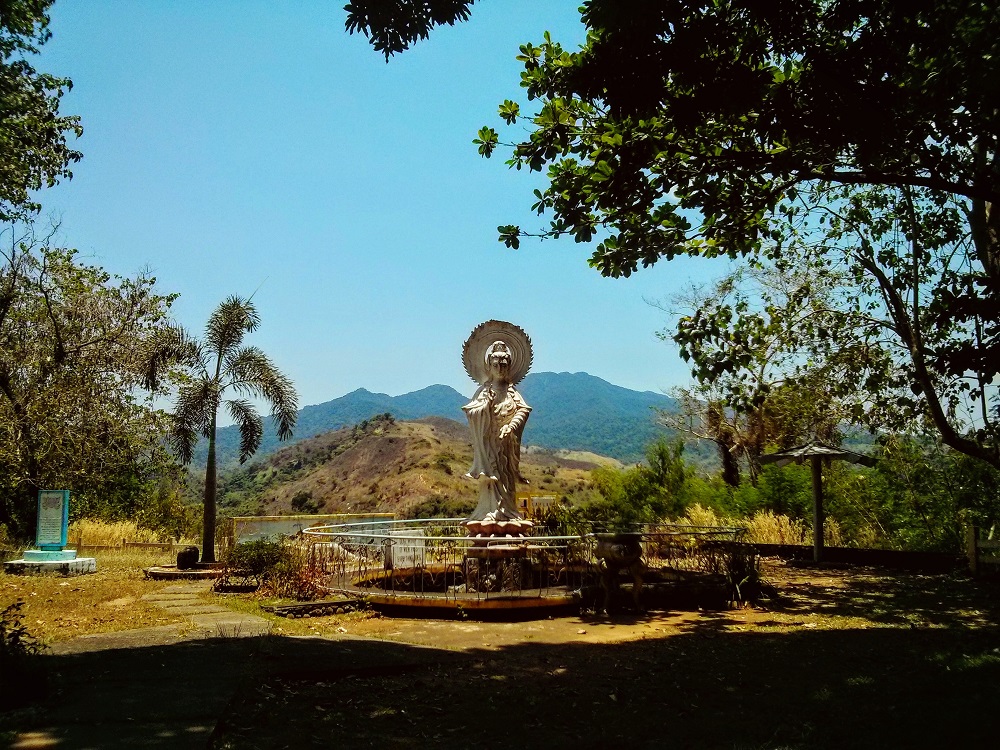 5. Westnuk Beach Resort
Before heading back home, take a dip in the clean and refreshing Bataan waters in Westnuk Beach Resort. Apart from the scenic views of seas and mountains along the way, you get to enjoy the natural and unspoiled natural beauty. As one of the areas less frequented by tourists in Bataan, Westnuk is definitely a good place if to go to if you wish to avoid crowds or are looking for a little more privacy.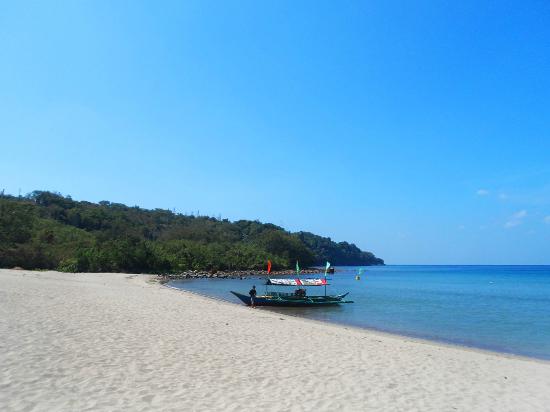 6. Playa La Caleta
People who are fond of beaches are going to love Bataan's Playa La Caleta. Apart from taking in the gorgeous scenery, visitors would also get the opportunity to do some island hopping and visit nearby beaches such as Biga Cove, Caragman Cove, and Velasco Pink Beach.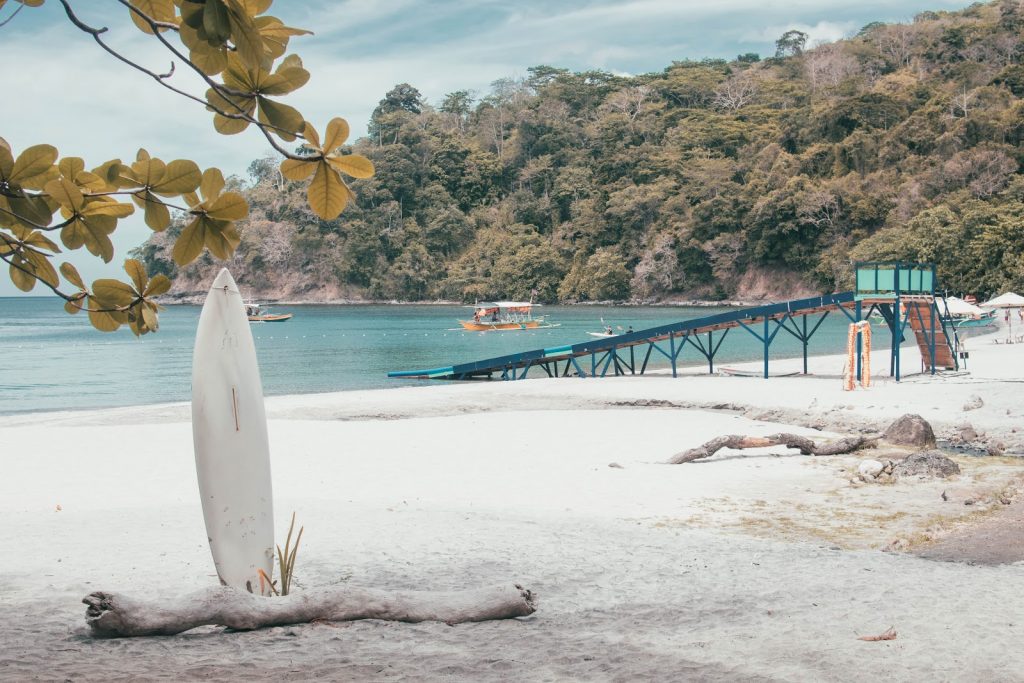 7. Mount Samat
Regarded as one of the most impressive historical landmarks in Bataan, a visit to Mount Samat will give you a majestic and panoramic view of Corregidor and Bataan. Apart from that, you can learn more about the province's history as the site has a World War II Museum.
8. Sisiman Bay
Indulge your inner shutterbug by heading to the southernmost region of the Bataan Peninsula, Sisiman Bay. In here, you can take innumerable gorgeous Instagram snaps with stunning rock formations, pebble beach, and a lighthouse to serve as a backdrop.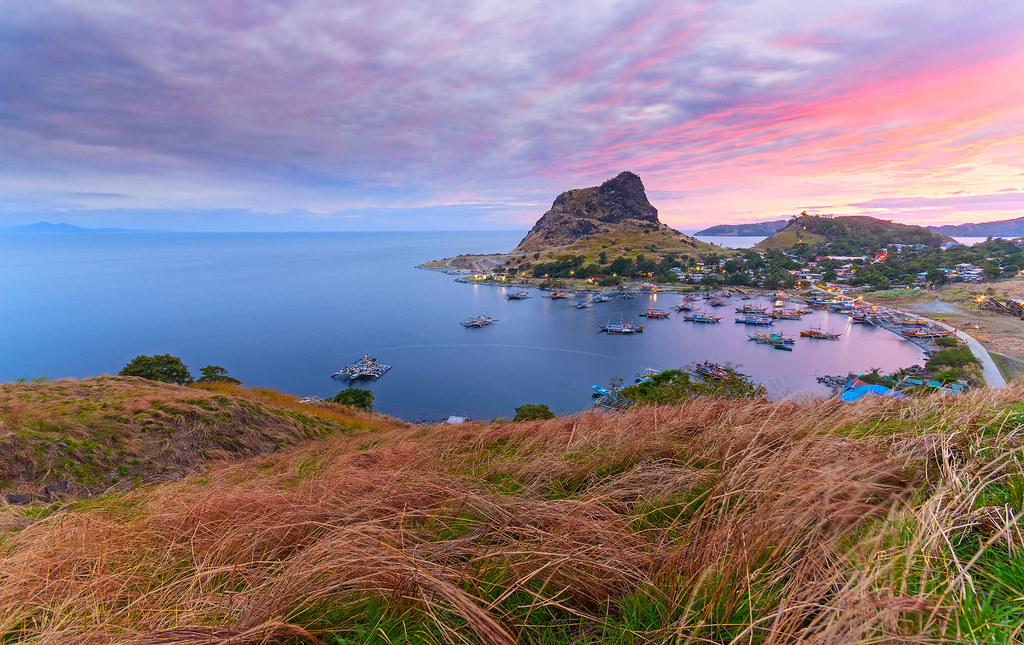 Where To Eat
While Bataan is mostly known for its historical undertones, the food they serve is worth mentioning. Bataan is an underrated place that is rich in both culinary history as well as modern food culture. From a foodie's perspective, one can eat their way through the province. Here are some of the must-try restaurants during your visit:
1. The Food Project
For a restaurant that offers competitive food prices, The Food Project sure does go beyond reasonable expectations when it comes to stylishly plating food. A restaurant that is characterized by Western and Filipino fusion, the place is perfect for anyone looking for a quick bite.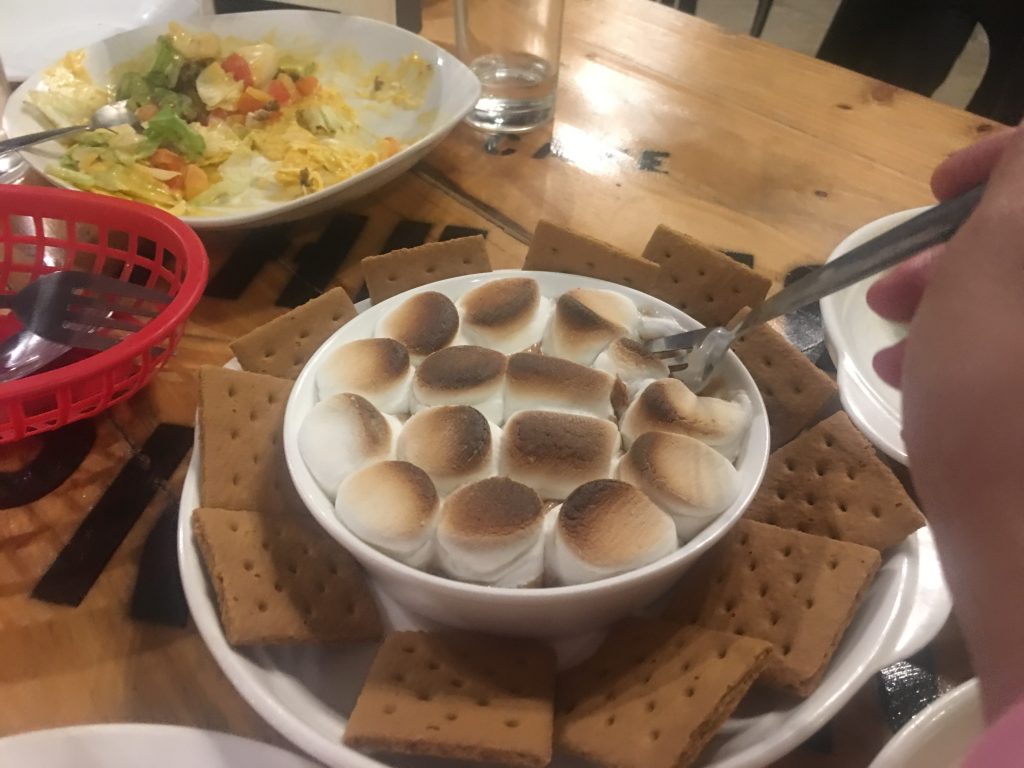 2. Ima's Pamangan
Who says you have to go to Pampanga just to sample authentic Kapampangan cuisine? In Ima's Pampanga, you can experience Kapampangan cuisine with a touch of Bataan-style cooking. This unique combination has been such a hit that the restaurant has become a rather favorite food stop for both tourists and locals alike who are heading to Mount Samat. Although the place is pretty laidback (practically a carinderia setting even), the food they serve packs a punch and is incredibly tasty you could not help but ask for second servings.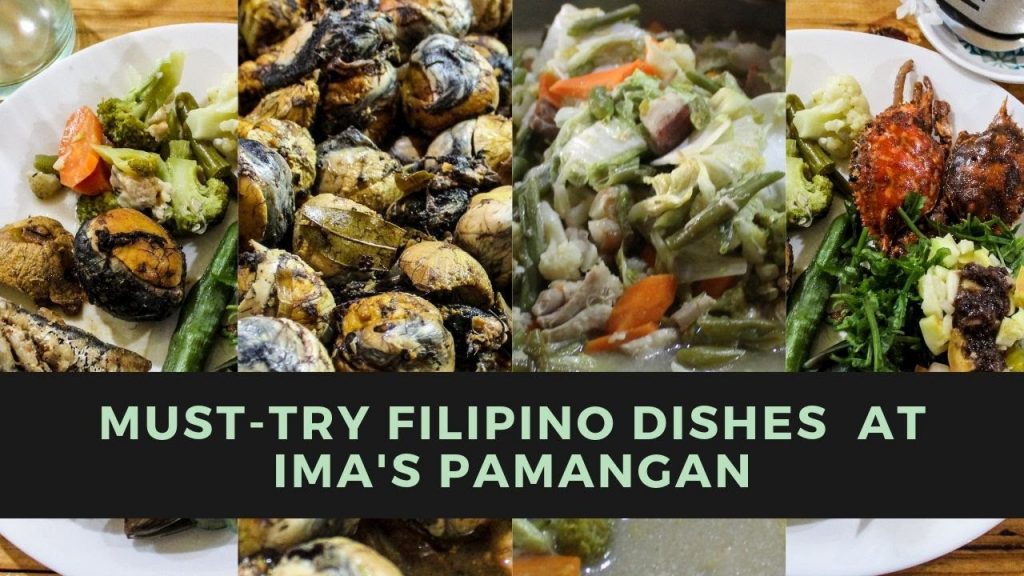 3. Choco-late de Batirol
Filipinos are famed for their penchant of afternoon snacks which is locally termed as merienda. Typically, a complete merienda would consist of one dish to be accompanied by something hot and comforting to drink. While beverages can range from coffee to tea, Filipinos find themselves gravitating towards hot chocolate. This is where Choco-late Batirol comes in. The place is known for its best-selling specialty which is hot chocolate prepared with batirol (a wooden stick used to beat smelted cacao beans into a thick chocolate drink). In this eatery, the hot chocolate takes center stage while the food is usually bought to complement and balance out its rich taste.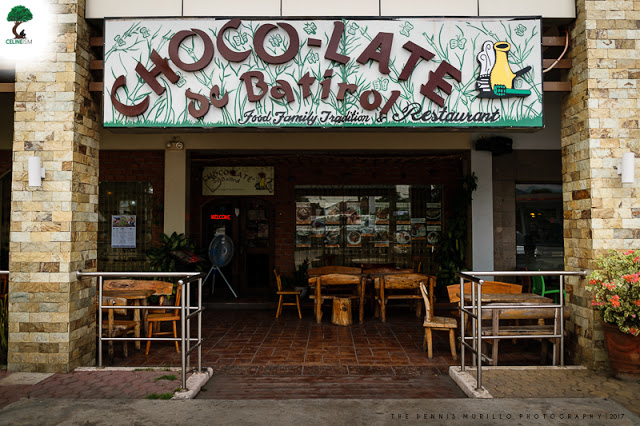 4. Angelitos
Big fans of Filipino comfort food will love Angelitos. A family-owned restaurant, this charming nook gives diners a comfortable setting and pleasant ambiance that does wonders in enhancing the overall dining experience. So, if you are looking for flavorful Filipino dishes prepared with love, passion, and expertise, Angelitos should definitely be in your stops.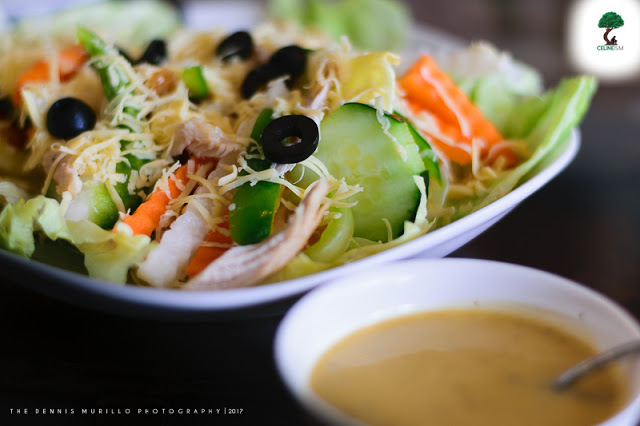 5. Saverde
If you are looking for something a little more unusual and creative than your typical food fare then head on over to Saverde, their rendition of the local favorite beef tapa is something you have never tried before but will definitely remember.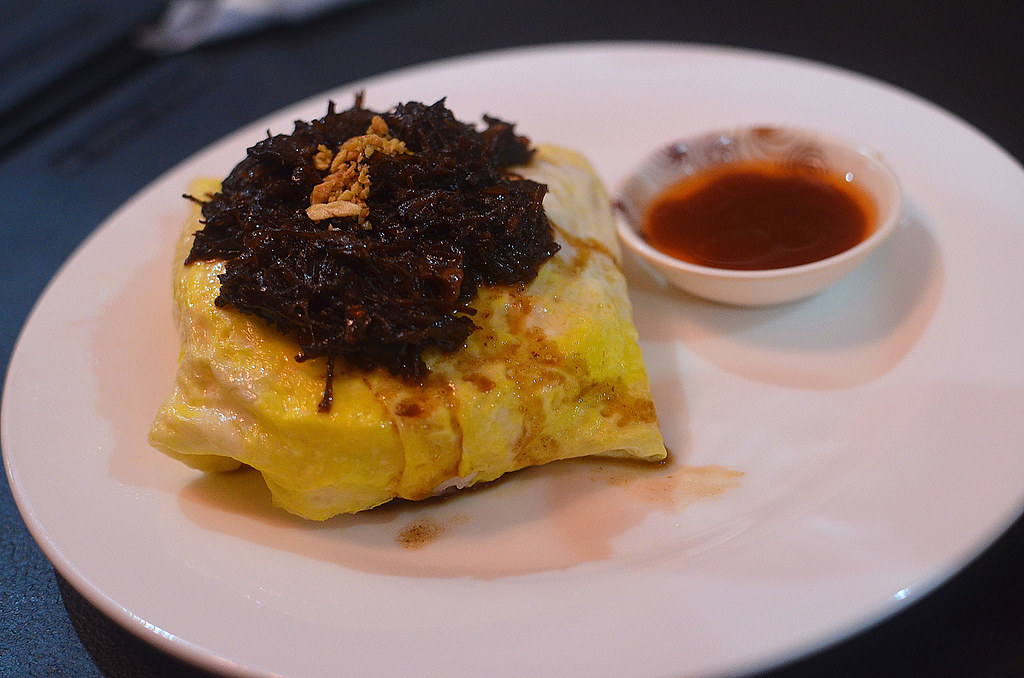 Vigan
Vintage, classic and romantic—those are just a few words to describe Vigan—one of the most beautiful cities in the Philippines. Its beauty and well-preserved Spanish-era streets have received worldwide attention that it has been listed as a UNESCO World Heritage Site. So, if you are looking for something a little different or just wish to experience a place that is so unlike the perpetual hustle and bustle of major metropolitans, head on over to Vigan on your Northern Luzon Road Trip. Here are some of the places that you should include in your itinerary:
1. Calle Crisologo
No doubt, Calle Crisologo should be one of your must-stops whenever you are in Vigan. With over 200 homes still preserved from the Spanish Colonial period, the place is a premier spot for snap-happy shutterbugs who wish to give their photos a more sophisticated background and a classic veneer. Just strolling along the street would take you back in time but instead of seeing aristocrats prance about on the cobble-stoned path, you can now see various vendors selling some of Vigan's finest products.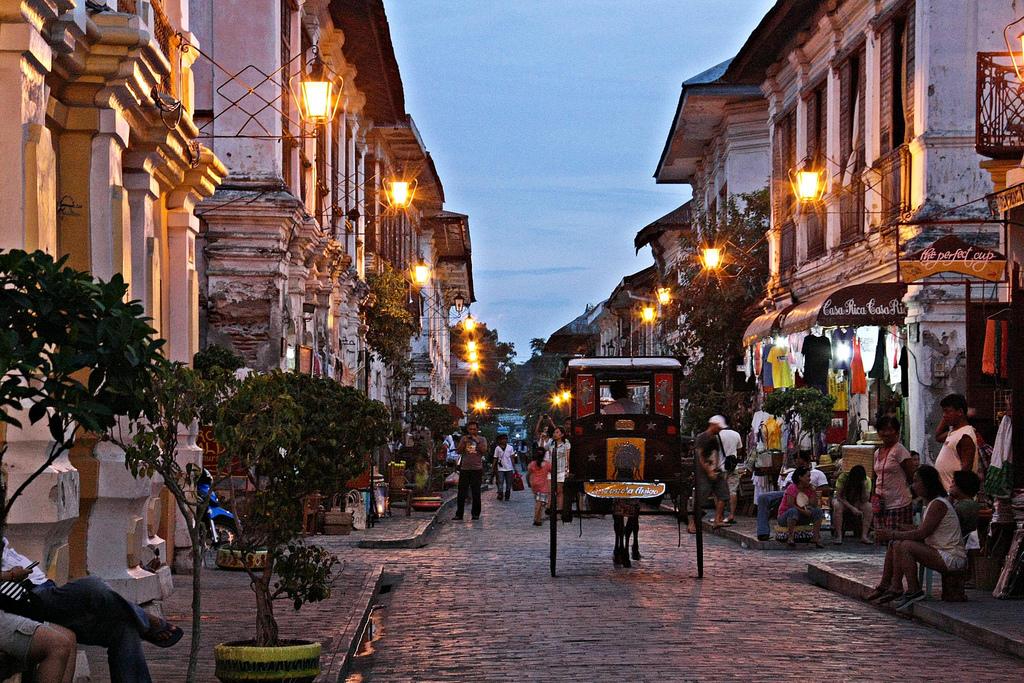 2. Crisologo Museum
Back in the day, this museum once belonged to one of Vigan's most prominent families. The late congressman Floro S. Crisologo and his wife Carmeling Crisologo owned the home. His wife decided to honor her husband's memory by turning the ancestral home into a museum after Floro was assassinated in St. Paul's Cathedral.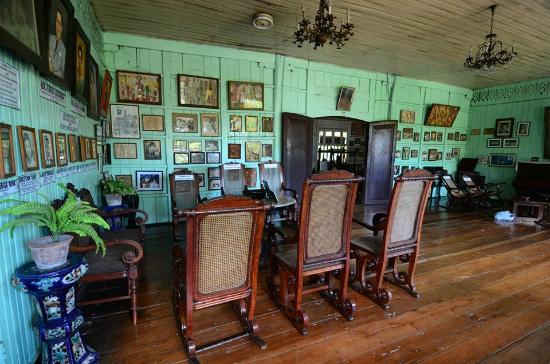 3. Syquia Mansion
One notable feature about Vigan is the fact that it was mostly occupied by members of the Filipino aristocracy back in the day. In this regard, many of the esteemed families and wealthiest members of the Philippines resided here. Syquia Mansion was once dubbed as the Malacañang of the North and was the former home of the late President Elpidio Quirino. Back in the day, it served as headquarters for several government meetings but has since then been relegated to a museum that perfectly epitomizes how the affluent few lived during the Spanish colonial era.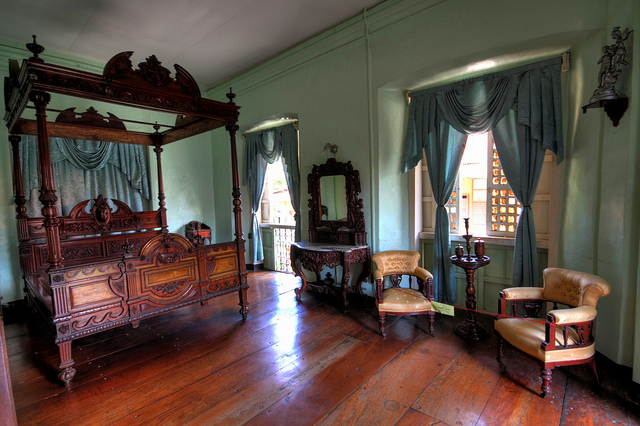 4. Bantay Church Bell Tower
As one of the oldest structures erected in Ilocos, one should never miss a visit to the Bantay Bell Tower. Built in 1591, the brick tower was initially erected so that people could keep watch over the town named Bantay. By 1857, the brick tower was then converted to a church bell tower by the nearby Bantay Church.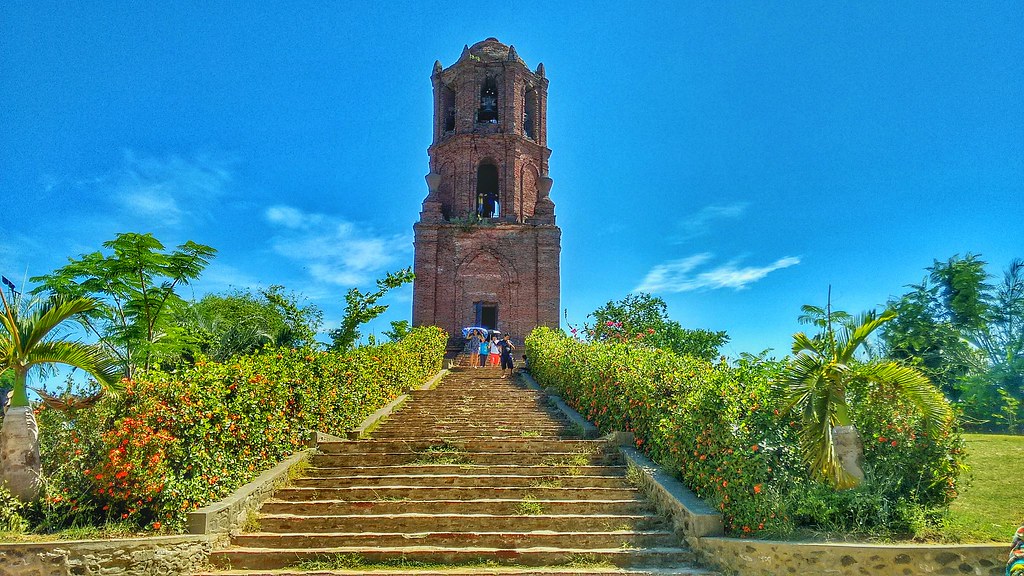 5. Villa Angela Heritage House
While many of the ancestral homes in Vigan have been turned into museums, the Villa Angela Heritage House is something different. In lieu of turning this historical site into a museum, it has since then been transformed into a charming bed and breakfast. Some of the things you can see inside are antique lamps, four post beds, and capiz windows among others.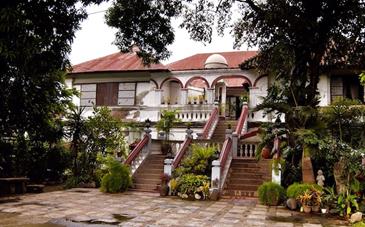 6. Mindoro Beach of Vigan
While most travelers heading north would overlook Vigan if they are in search of a beach, they would be surprised to know that one of the Philippines' must-visit beach is located in the heritage city. Undoubtedly, Vigan is well-known for its string of museums and heritage sites but visiting Mindoro Beach is a definite must. Although swimming is discouraged owing to the strong waves, the trip is still very much worth it as nowhere else could you find sand that is jet black.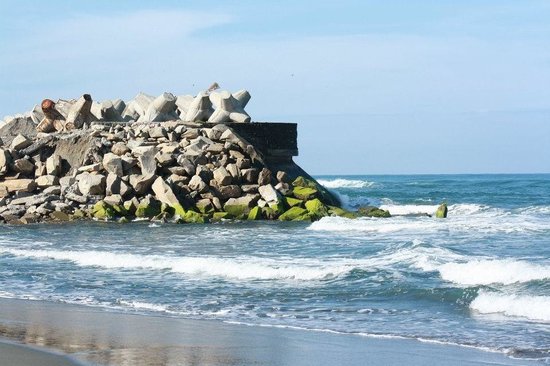 7. Padre Burgos House
If you are well-versed with your Philippine history, you would know that Padre Burgos is one of the three priests who was martyred during the Spanish occupation era. These three priests were collectively known as GomBurZa (Gomez, Burgos, Zamora respectively). They fought for the equal treatment of Filipino priests and their Spanish counterparts and were beheaded as a result.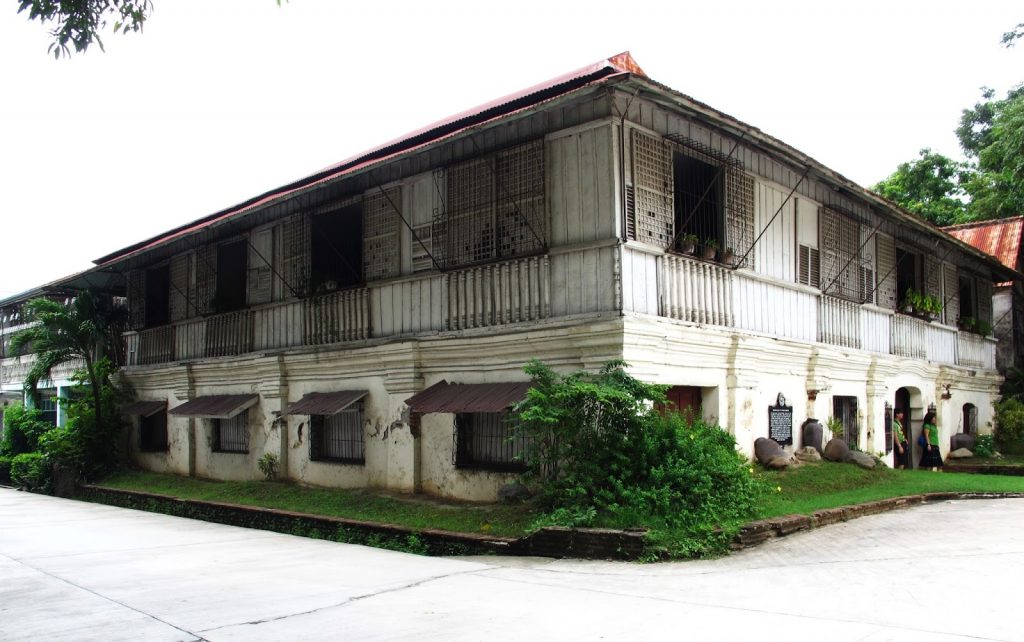 Where To Eat
Most people regard Vigan as one of the well-preserved historic cities in the Philippines and would rarely associate it as a foodie's haven. However, unbeknownst to them, this city is actually teeming with food options not only rich in cultural history but flavor as well. If you want food that is definitive of the marriage of Filipino and Spanish culture, then you will love the eateries and restaurants in Vigan. After all, the dishes served are somewhat of an offshoot of its rich history seeing as the place itself is a melting pot of Filipino and Spanish culture.
1. Irene's Vigan Empanada
Empanada is one of the definitive dishes that Ilocos is rather well-known for. In this regard, you should never leave Vigan without sampling this local pastry. However, do not just settle for any Ilocano empanada and try the best ones in Irene's Vigan Empanada. They employ only 100% rice flour and the dough for its coverings and incredibly paper-thin in its flatness. For individuals who want a heftier serving, they also have the Jumbo Special Empanada variant which is made with two eggs, a double portion of Vigan longanisa and vegetables.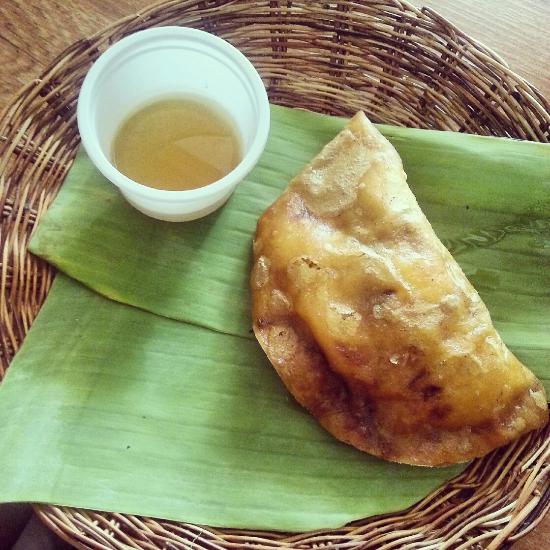 2. Café Leona
Strolling along Calle Crisologo can take a while which means that after some time, you would find yourself looking for food. Luckily, you do not need to stray too far as Café Leona is located just right on that strip. The café's façade wonderfully meshes with its surrounding architecture. However, do not let the classic structural design throw you off as inside you will discover quite the contemporary menu that would entice even the most discriminating palate.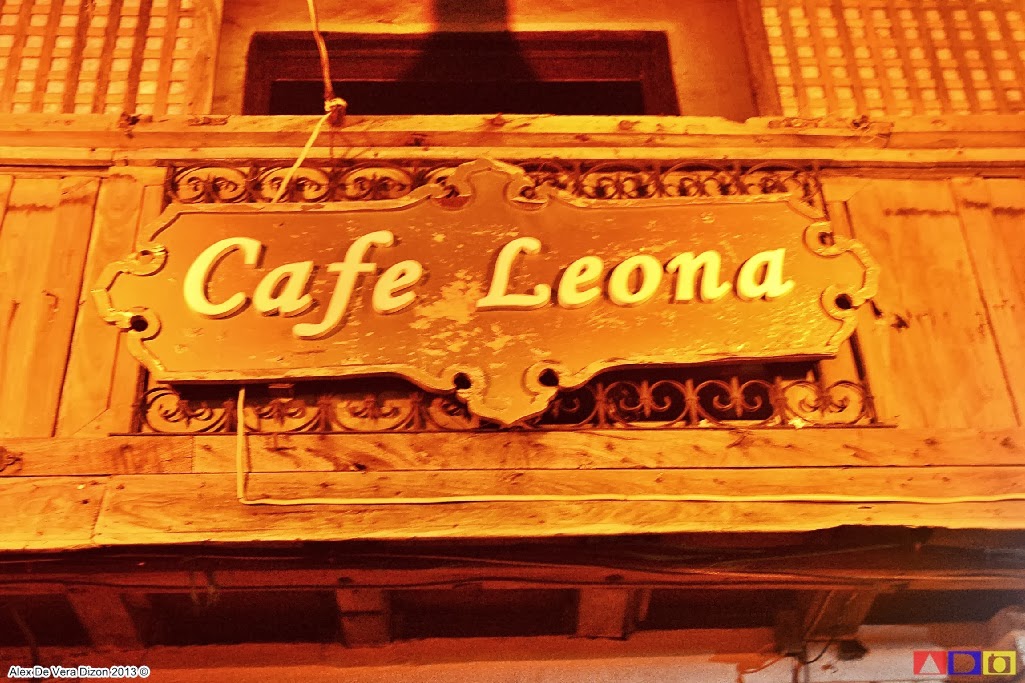 3. Café Bigaa
If you are looking for a sophisticated and rather upscale place to dine in, head over to Vigan Plaza Hotel's Café Bigaa, this fancy eater was originally a gastropub that now serves specialty Ilocano dishes both traditionally and with a Western twist—perfect for anyone who wishes to sample fusion cuisine.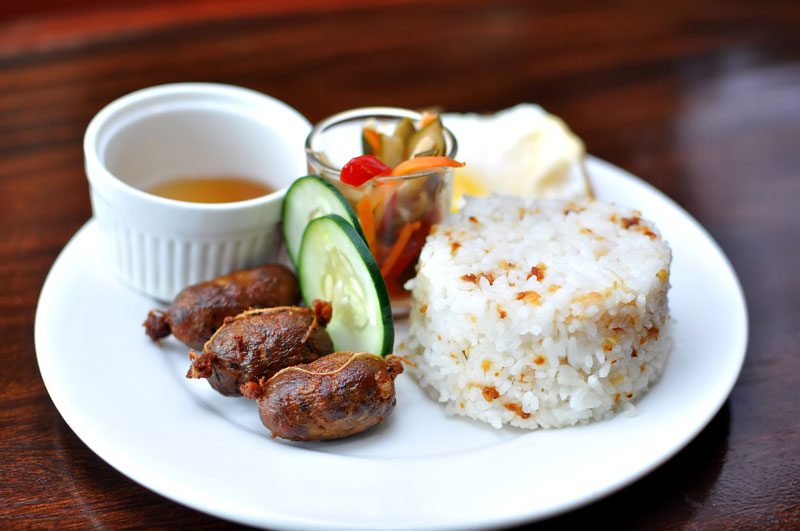 4. Kuboville
Known to be one of Vigan's restaurants that operate around the clock, Kuboville serves Ilocano favorites and international dishes to their patrons throughout the day. This restaurant serves a wide array of dishes so do not be surprised to find the traditional Vigan bagnet in their menu alongside some tom yum soup.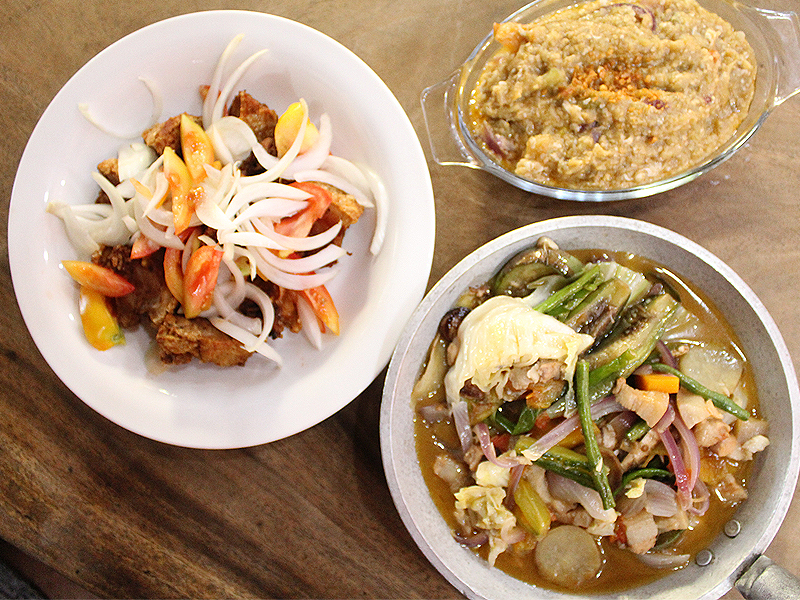 5. Rhyss and Robin's Food Hub
Fans of casual dining settings will love Rhyss and Robin's Food Hub. This casual diner offers patrons an all-day breakfast menu so that you can enjoy bacon and eggs even at ten in the evening. Apart from the traditional Ilocano food favorites, they have offerings such as Doritos chicken poppers and red velvet mug cakes.
So, if long drives are your thing then prepare yourself for some of the best summer memories this year. After all, there is no absolute need to go so far when in fact, some of the best places to go to are just within your reach. With this in mind, start planning while early and get ready to explore more of the hidden gems to the north of Luzon.