MANILA – Real estate developer Alviera is set to host a superhero-themed camp in its adventure park in Porac, Pampanga.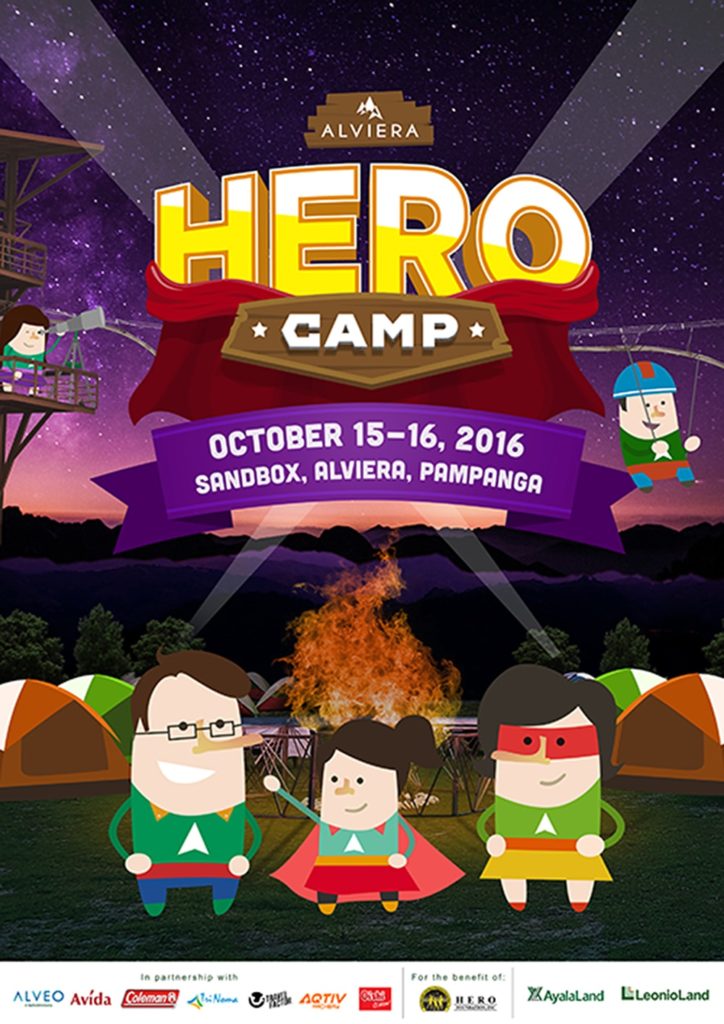 The two-day "hero camp," to be held on October 15-16, features a hero training crash course where experts will give campers the basics on nature survival skills. Martial arts experts will also hold workshops to teach and demonstrate basic self-defense moves.
Campers can also design their hero logos and costumes at the camps costume crafting corner.
Other activities include a "monster obstacle course," a heroes' parade, stargazing, and an outdoor movie marathon.
"We invite you to be a superhero for a day, we have many activities from workshops to night shows," Alviera associate project manager Leo Grape said at the press launch on Thursday.
One-day tickets are priced at P2,100 (adult) and P1,600 (child), while weekend campers will be charged P2,950 (adult) and P2,250 (child).
A portion of sales from the camp will be donated to the HERO Foundation, which supports children and dependent siblings of fallen military personnel, said Grape.
"More than the fun side of the event, the reason why we organized this is to support Ayala Land's efforts in nation-building," he said.
Around 300 campers are expected to participate, he added.
The camp will be held at Sandbox, the premiere outdoor attraction at the 1,100-hectare mixed-use project developed by Ayala Land and Leonio Land Holdings.
Sandbox is home to the country's tallest swing; an aerial walk challenge; a high rope adventure course; and a roller coaster zip line.
The park's expansion is expected to be completed this year.